The Taka Haus 12 development is located in a central Bangkok location and is perfect for singles, couples, or professionals who live and work in Bangkok. If you are looking for the best Bangkok condo developments to buy or rent properties, Taka Hause is a desirable choice.
Taka Haus is a condo and apartment project located in Khlong Tan Nuea, Bangkok, and was completed in Dec 2019. It has 269 units across 8 floors and was developed by Sansiri, who is also behind The Base Phetchaburi-Thonglor, XT Phayathai, and The Line Phahonyothin Park.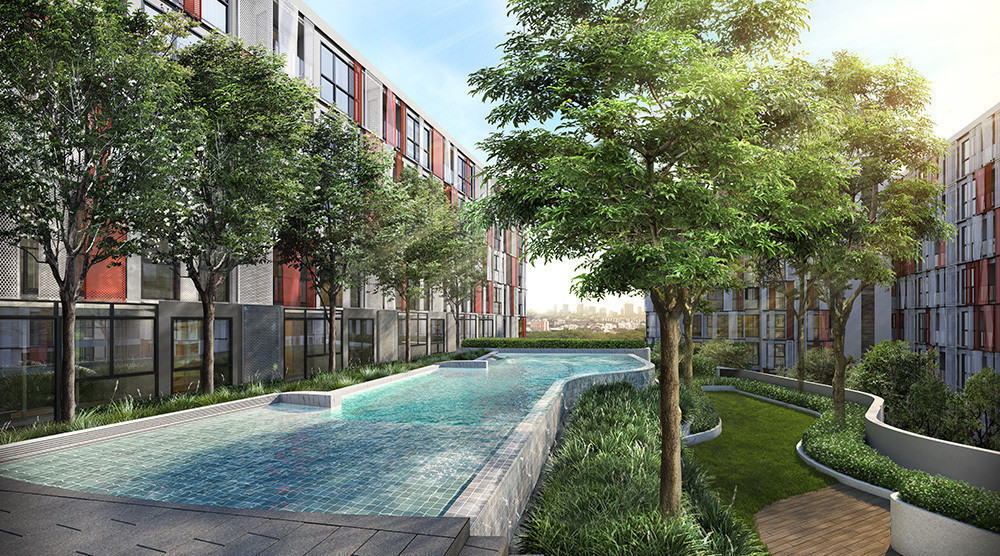 About Taka Haus
Discover the living experience according to your right preference at Taka Haus, a new Japanese-style condominium, will allow you to live a unique life from the "Bespoke Concept" that has designed exterior and interior adjusted endlessly. The project also completes your moments by providing various room types, ranging from 1 bedroom to 2 bedrooms, with the unit area starting from 30 square meters. Every room is furnished with premium furniture sets. There are also complete facilities at the same time, including the lobby, communal green garden, gym, swimming pool, library, 24-hour security system, etc.
Taka Haus is situated in a prime location surrounded by numerous amenities to perfectly cater to everyday life, comprising Sukhumvit Hospital, Ekamai International School, DONKI Mall Thonglor-Ekamai, Big C Supercenter Ekkamai, etc. Since it is located on the large four-lane roads of Soi Ekkamai 10 and Soi Ekkamai 12, it is easily accessible to the main roads, such as Pridi Banomyong Road (Sukhumvit 71)-Ekkamai Road (Sukhumvit 63), Phetchaburi Road, and Thong Lo Road (Sukhumvit 55). Moreover, it is only 1.7 kilometers away from Ekkamai BTS and is close to the famous community malls like Ekkamai – Thong Lo areas, surrounded by various shops, restaurants, pubs, bars, cafes, etc. Taka Haus is now ready to allow you to discover the perfect living experience and your lifestyle.
Project Information
Taka Haus is a 7-8 story low-rise condominium project consisting of 2 buildings with 269 residential units. It is located at 99 Soi Ekkamai 10, Khlong Tan Nuea, Watthana, Bangkok. The project was developed by Sansiri and completed in 2019.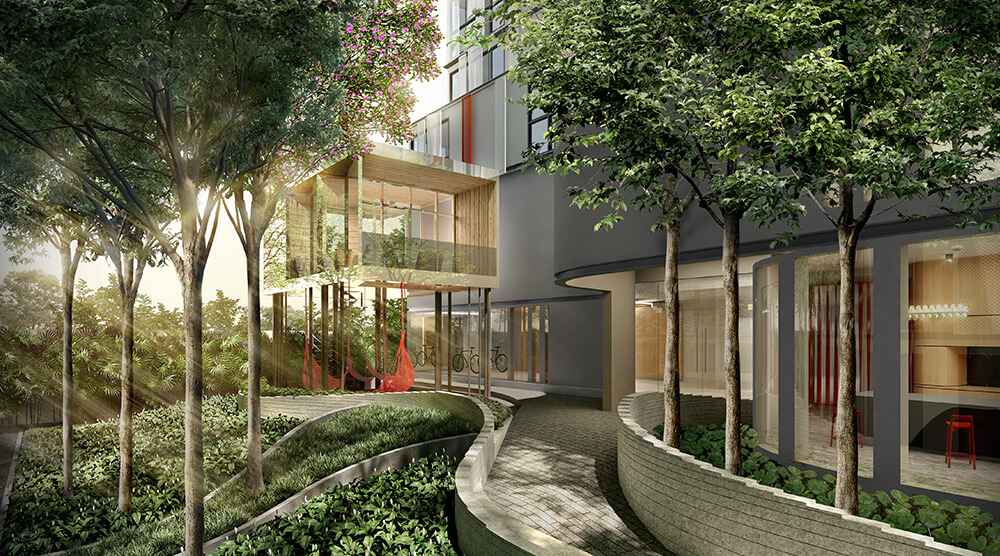 Room Types and Details
– 1 Bedroom, 1 Bathroom (30 – 44.75 sq.m)
– 2 Bedrooms, 1 Bathroom (44.75 – 45 sq.m)
– 2 Bedrooms, 2 Bathrooms (47.50 – 68.75 sq.m)
– 2 Bedrooms, 3 Bathroom (71.50 sq.m)
Project Facilities
– Lobby
– Communal Garden Area
– Communal Gym
– Communal Pool
– Library
– Laundry Room
– Wifi
– 24H Security System
– CCTV
– Car Parking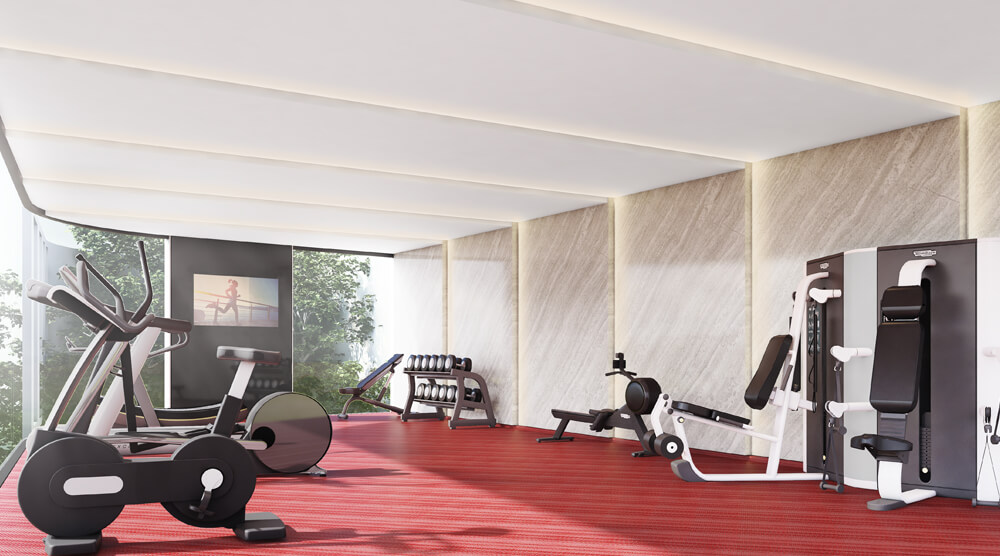 Direction to the Project
To get to the project by car, you can start from Sukhumvit Hospital by heading southeast onto Sukhumvit Road (Route 3) with a distance of about 170 meters. Then, turn left onto Soi Chaiyapruek/ Sukhumvit 65 and continue straight for about 350 meters. After that, turn left again to continue for another 950 meters and turn left onto Soi Ekkamai 10 Yaek 6. Next, continue straight for about 350 meters and turn right onto Soi Ekkamai 10. Finally, continue straight for only 77 meters, and you will find the project on the right.
To get to the project by public transportation, you can use the BTS service at the Ekkamai BTS, the nearest station from the project. Once exiting the station, you can use the motorbike service to get to the project with a distance of about 1.7 kilometers, or about 5 minutes to reach there.
Buying Condos at Taka Haus 12 Ekamai
As you can see, Taka Hau Bangkok has lots to offer the modern-day professional living and working in Bangkok. At Hero Realtor, we have a great choice of condos for rent and sale at Taka Haus that are waiting for you to move in. We can show you a list of properties or you can click on the links below to see them yourself. Alternatively, we can organize a viewing so you can see your desired condo firsthand to get a real feel for the place.
Tor organizes a viewing or to learn more about the development, please email us by clicking here. We are on hand to answer any questions during working hours to help you find a property that suits you in the development. And if not, maybe we can find you something that fits you even more. We aim to please.
To find the best condos for rent at Taka Haus 12 Ekamai, please click here.
To find the best condos for sale at Taka Haus 12 Ekamai, please click here.