At Hero realtor Bangkok, we always like to give you the best information on buying Bangkok condos and real estate. We pride ourselves on our honesty, integrity, and dedication to finding you the right property investment in Bangkok so you get maximum returns.
Many people ask us when the best time is to invest in the Bangkok property market, and we say at any time if you are making the right moves with the right advice. So let us tell you why it's the perfect time to invest in Bangkok condos in 2022-23, moving forward towards 2030.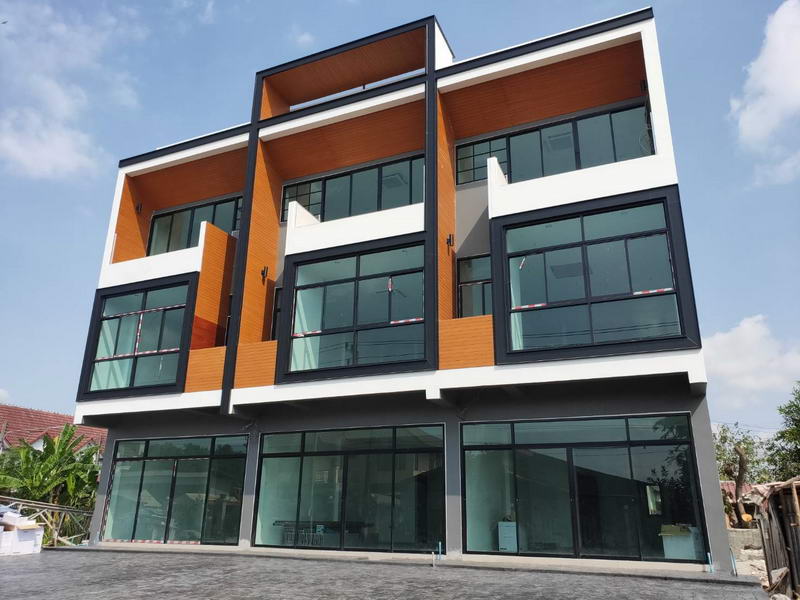 Is Buying Property in Bangkok a Good Idea?
In the last decade, despite the pandemic and other world events, Bangkok has stayed the center of attraction in Asia and for a multitude of reasons, this may not change any time soon. As one of the top travel destinations in Asia, Bangkok is so much more than just a place for fun and adventure.
This city is also a great place for investors from various parts of the world to set up businesses for continuous returns as Thailand is the Asian hub with partnerships with other countries around the world. Undoubtedly famous for being Thailand's commerce hub in Asia as it has an international airport that makes it a convenient choice for trading, this city is also home to the Thai Kingdom's largest real estate tycoons.
Bangkok has a population of over 10.7 million people of both Thai and foreign descent. It is estimated that Thailand is home to over 3,000,000 foreigners many of which are retirees, extended tourists, and workers who come to Thailand to live, enjoy their golden years and earn respectively. As one of the most popular tourist destinations in Asia, the city offers jobs and steady income to anyone who steps into this land with the ideology of making a living.
Subsequently, due to the hustle and bustle in the job market, Bangkok makes a great place for investors to purchase, keep the property closed until it's time to sell it for a good profit, or even live here while they work and rent it out occasionally if they are traveling for a while. Continue reading to know more about the many perks of buying property in Thailand as an investment decision for foreigners.
Realistic Positive Fundamentals for Economic Growth
Sustainable growth in a realistic and positive manner is the top reason for investing in Bangkok for both foreign real estate investors as well as foreigners who wish to live here in their own condos. One of the contributing factors to the economic stability and exponential economic growth rate of this city is the export-led industries that operate in Bangkok.
Moreover, Bangkok is a vital part of the ASEAN Economic Community and is the center for some of the leading conglomerates in the city. Both the infrastructure and logistics of Bangkok are additional factors that contribute to the economic stability and growth of this destination.

Progressive Urban Development Happening in and Around Bangkok
The booming real estate industry in Bangkok is one of the reasons for progressive urban development in the city as with new condo complexes with better amenities comes the need for cleaner, better and safer neighborhoods. As a leading tourist destination, Bangkok also gets in a major revenue flow from shops, establishments, and businesses, which in turn adds to the economic stability and progression of the city.
Moreover, the constantly evolving transport sector has made it possible to connect all developed neighborhoods through the BTS Sky Train lines. Known popularly to be the best way to travel in the city the BTS Sky train is both economical and quick to travel from Point A to Point B without any hassle, fuss, or trouble. Additionally, The MRT underground train lines offer additional connectivity and convenience. The multiple economical modes of transport in Thailand have ensured to add to the value, allure, and growth of the city.
Cabs, tuk-tuks, and buses are also largely prevalent in the city of Bangkok. While cabs and buses are part of organized transport systems, tuk-tuks are more of a tourist attraction. Yet together, these three modes of transport have added to urban development by ensuring that traveling within Bangkok is an easy task.
Due to the progressive urban development in the city, building standards have also increased significantly while the price of these condos stays relatively affordable for foreigners. This is especially true for Global Citizens and affluential buyers who are looking to purchase top-of-the-line condos at an affordable price.
More often than not, the best condos come equipped with common amenities such as recreational areas, swimming pools, saunas, gymnasiums, and a few projects also feature rooftop swimming pools for individual condo units. The possibilities of amenities in such luxurious condos are limitless, especially with newer projects that focus more on luxury and the concept of building everything you need inside your individual condo unit.
Bangkok Has a Stable Rental Market
Due to the increasing number of new and upcoming condo developers as well as better projects offered by the top condo developers, an increasing number of people are choosing to rent out property in Thailand. Foreigners and even ex-pats from all over the globe are slowly moving to Thailand for work purposes and the majority of these working professionals prefer to rent condos while staying there for work.
Condos are the most popular choice for foreigners looking to purchase their own home especially if they want to rent it out once or twice every quarter when they are not living in it.
In the case of condotels, the owners can rent out condotels back to the hotel for a large part of every year which makes it a sound investment opportunity that eventually pays for itself.
Condos also make a perfect investment for will and succession reasons, however, do read this informative blog about the succession rules of property in Thailand before you purchase a condo for the sole purpose of inheritance and succession.
Important Note – While foreigners are allowed to buy and own the title deed of condos, they are not allowed to legally own land, but can take out a lease on the land construct on top of it. The maximum duration is a 30-year lease for any chosen land and this might be a viable alternative for people who do not want to invest in a property they can legally own in Thailand.
Once you own a Condo in Bangkok or another type of property in Thailand you are not required to have that as the place you must always live. Many Expats and foreign property investors buy to rent and make a good monthly return on their properties. For more information on renting your condo out in Bangkok, we wrote a guide.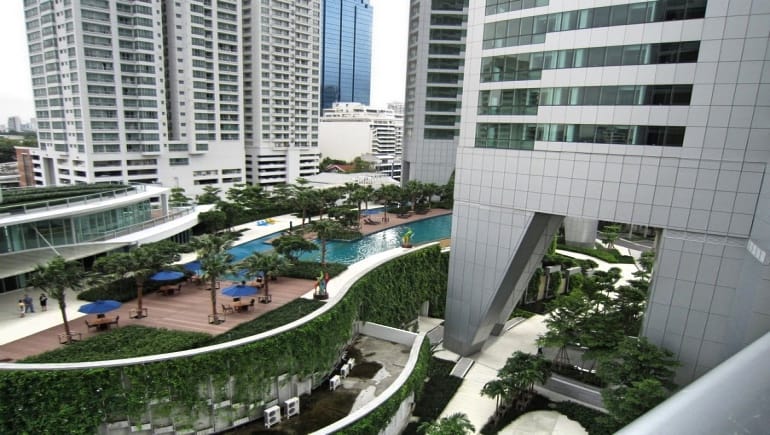 Bangkok is a Top Travel Destination in Asia
The idea of a vacation home in Thailand appeals most to those buyers who like to travel, live abroad and see the world. In addition to the various points mentioned above, the new sanctions that are soon to be rolled out in favor of Global Citizens can ensure that an increasing number of foreigners invest and add to the economic success of the kingdom.
If you wish to travel, live in Thailand, and also earn in Bangkok then this might be the right time to consider making an investment in the commerce hub of Thailand. You can only make things happen when you are there on the front line pursuing your dreams. But you do not want to to do that alone without any advice from Bangkok real estate experts and agencies that are tried, tested and trusted.
Choosing A Condo to Suit Your Every Real Estate Need
Shopping for a condo in Thailand is an exciting task for those buyers who have time and are willing to put in the extra effort to deal with condo developers in Bangkok. However, this process can be simplified while removing the local language barrier and the hassle of dealing directly with government agencies such as the Thai Land Department.
Hero Realtor Bangkok prides itself on delivering its promise to numerous foreign condo buyers from around the world. We are a market-leading property hub for Thai real estate properties, especially in Bangkok, and we make the process of buying properties simple, especially for foreign buyers.
To know more about the ease of shopping for a condo in Thai through Hero Realtor, contact us today. We aim to please you with our extended collection of listings and get you the condo of your dreams. We have expertise right across the board in regard to renting and buying Bangkok condos and houses, so make sure you have an expert like us onside to ensure you get exactly what you want in the right location for the best price possible.