If you are looking for a Bangkok condo that is something luxurious and stunning, not many can match the stunning 39 By Sansiri condo development. This is one of Bangkok's most stylish developments that offer a wide range of amazing rentals condos and real estate options that are luxurious and affordable. You can find some great deals at 39 by Sansiri.
Living and working in Bangkok is something else, and if you have the chance to rent or buy one of the best Bangkok condos, it's like a dream lifestyle. 39 by Sansiri is that special project that merges a great location at Phrom Phong that is near to lots of Western-style amenities, while also offering a cool and chic lifestyle option. It's like living in a hotel without being in a hotel in terms of facilities. We have lots of Sansiri condos listed for sale and rent, but before we look more into those, let's learn more about the development and what it's all about.
More About Sansiri
If you know anything about Sansiri, you will already know how prolific they ae as Bangkok condo developers. The developers are famous for building other popular condo developments such as The Base Phetchaburi-Thonglor, The Line Phahonyothin Park, and XT Phayathai. 39 By Sansiri was built back in 2009 and has 163 units and 32 floors.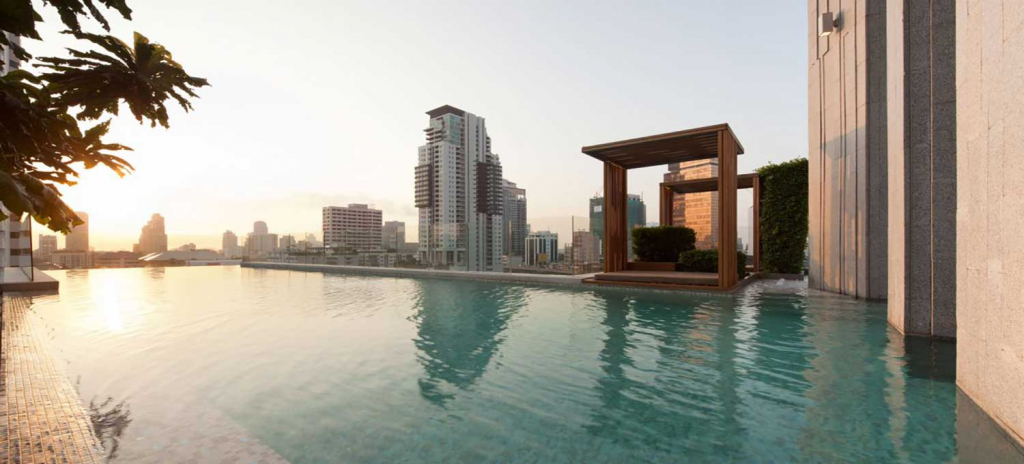 More About 39 By Sansiri
This luxurious Bangkok condo development is located in the center of Sukhumvit Road near to the business district. It's the ideal place to live if you are a professional that works and lives in Bangkok, Thai or expat.
The development is set over one building and has 1 bedroom, 2 bedroom, 3 bedroom and penthouse condominiums that are very stylish. There is loads of parking space and amenities that makes this a great place to live.
Timeless Luxury in Bangkok
The whole ethos of 39 By Sansiri is 'Timeless Luxury'. And boy are they correct. The stunning modern design and its art deco ideals are something to behold. The material used are all high-end. There is loads if marble features, white varnish finishes, tall ceilings and a Euro sense of panache.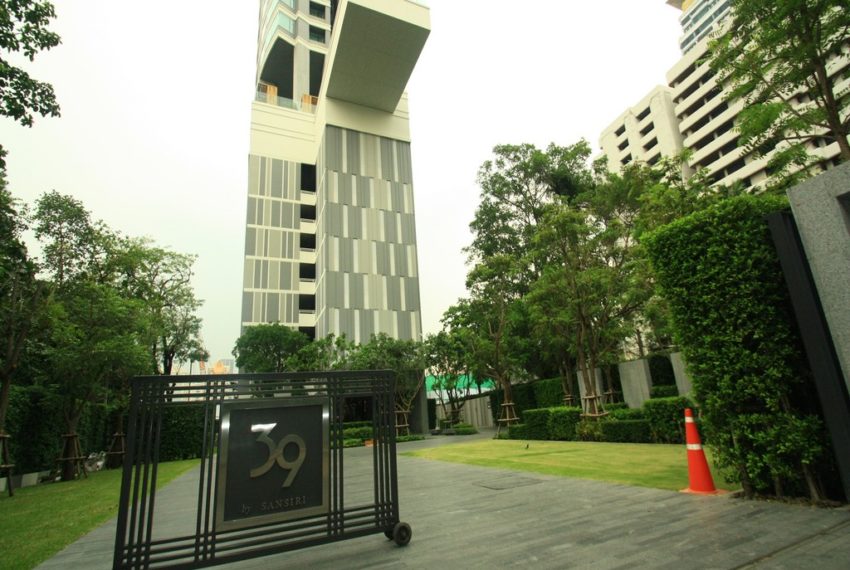 Project Facilities
– Lobby
– Mailroom
– Communal Pool
– Communal Gym
– Communal Garden
– Passenger Elevators
– Key Card Door System
– Car Parking Spaces
– CCTV Cameras
– 24 Hours Security Guards
Living and Buying at 39 by Sansiri
Now you have an overview and feel for this 39 by Sansiri Bangkok development, it's time to start making some purchase choices and decisions. At Hero Realtor, we have a great selection of both rental and sales condos that are currently available at the development. We can schedule you a visit to the development to physically check out the condo of your choice so you can get a real feel for it.
Phrom Phong is one of the more central Bangkok locations that are more suited to those living and working in the city. For sure, there are a lot of shopping malls, international schools, and restaurants nearby, which is why this is a great location for expats and affluent Thais alike. 39 by Sansiri is like living in a hotel without having to share the space with loads of tourists.
If you want to see a full description of what it's like to live in Phrom Phong and the choice of condos developments nearby, please click here to see our Phrom Phong property destination guide.
To find a handpicked selection of the best condos for sale and rent at 39 by Sansiri, please click here.
At Hero Realtor, we are always on hand to help our clients in any conceivable manner. If you are looking for Bangkok rentals or real estate, you can contact us by clicking here. We will point you towards the best options in the city. We take your needs and wants seriously and only want to help.