Are you currently living in Bangkok and are considering your accommodation options? The Bangkok real estate market is one of the most robust in Asia. Should you buy or should you rent? It's an important decision that depends on your own individual needs.
As you will already know, living in Bangkok is extremely exciting. The sights, sounds and aromas all merge to create one of the most breathtaking residential locations imaginable. The Bangkok real estate market has some fantastic villas and condos for sale or rent. So, what is the best decision to make? Buy or rent? Let us help you to make a well-guided decision that suits your needs and budget.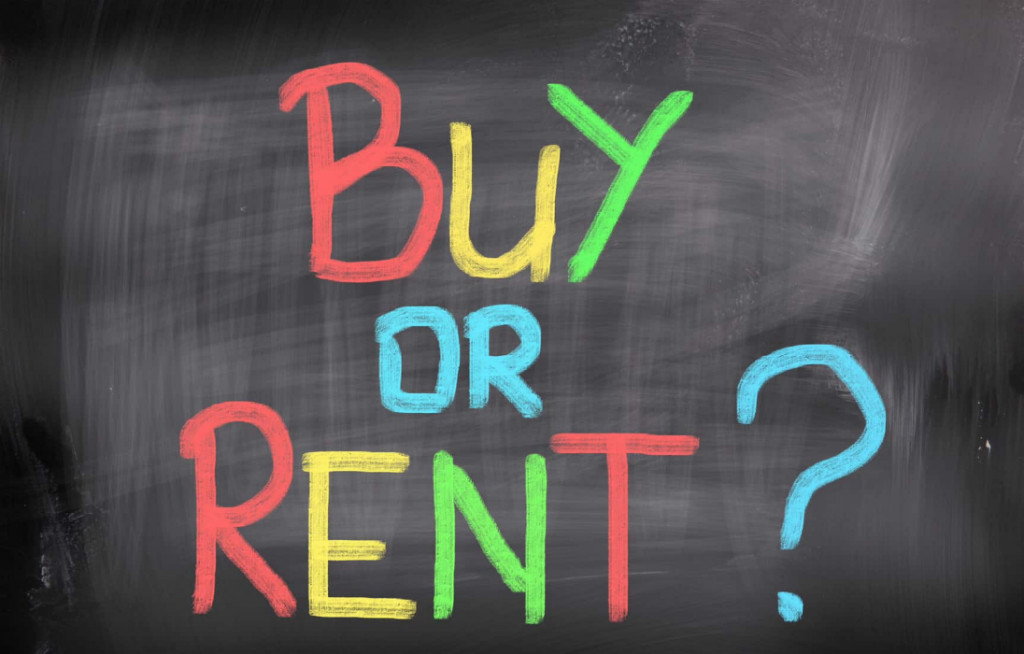 Should You Rent Properties in Bangkok?
One of the first questions you need to ask yourself is are you planning to live in Thailand for a long-time period? Obviously, if you are here for the foreseeable future but are not sure about the long-term future, renting is the perfect choice.
You should also rent properties in Bangkok if you are new to the city. This will give you a chance to explore the city and its best residential areas. And if you want to change your area in Bangkok, it's much easier to do if you are renting. At this moment in time, we have some fantastic properties for rent in Bangkok. Check out some of these Bangkok condos and villas that are currently available to rent in the city.
Should You Buy Properties in Bangkok?
The first answer would be 'yes', you should buy properties in Bangkok. The main reason is that at this moment in time, we are currently amidst a buyer's market. A buyer's market is a great time to find some immensely affordable Bangkok real estate options.
You can find some value for money Bangkok condo options at this time that are available to buy. Finding off-plan condo options is a great choice because pre-sales prices are generally cheaper. Many people opt to purchase an off-plan condo in Bangkok, live in the property and wait for the price to rise sufficiently to sell at a profit.
But where are the best areas to buy or rent properties in Bangkok? Please check out our Bangkok real estate location guide below.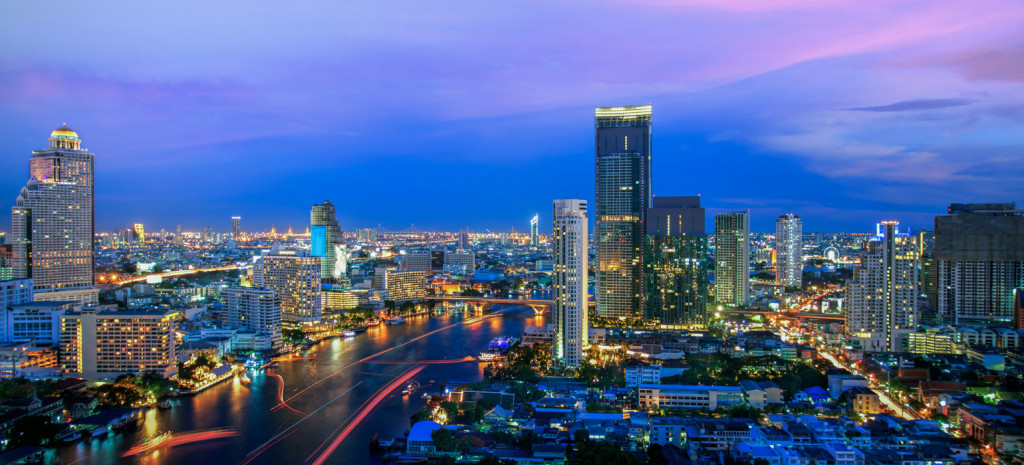 Best Areas to Buy or Rent Bangkok Real Estate
Choosing the right area in Bangkok to rent properties is essential. And it largely depends on your own needs and specifications. Here are some of the best areas in Bangkok to rent and buy properties:
Lumpini
Lumpini is one of the most central locations in Bangkok to rent properties, especially Bangkok condos. Some of Bangkok's most stunning high-rise condominium developments are located in Lumpini. The area is also close to many embassies and 5-start hotels. Here are some of the best properties for rent in Lumpini for you to consider.
Sukhumvit
There is a massive amount of properties to rent and buy in the Sukhumvit area of Bangkok. Many consider Sukhumvit as one of the best residential areas in Bangkok for both rentals and real estate sales. Those who live a more touristy lifestyle would be better suited to renting properties in Lower Sukhumvit. This area offers convenient access to the city's transportations systems, lots of shopping options, restaurants and entertainment complexes.
Mid-Sukhumvit has more low-rise condominium developments and is more geared to those living and working in Bangkok. This is the perfect residential location for expats. Here are some cool Bangkok real estate options for sale on Sukhumvit. Alternatively, here are some properties for rent in the Sukhumvit area of the city.

Silom
Silom is primarily known as a great place in the city to rent a room or a hotel. But did you know that Silom also makes for the ideal residential location in Bangkok? Silom is also known as the city's commercial center, so if you are working in Bangkok's financial sector, Silom is a great place to buy or rent a property in Bangkok.
If you are an expat in Bangkok, Silom is also close to Bangkok's infamous nightlife options, making it the perfect place for people of all types. Please click here to see a handpicked selection of properties in Silom for rent. Here are some real estate options for those looking to buy a property in Silom.
Sathorn
Another popular residential area in the city is Sathorn, which neighbors Silom. Although this is one of the oldest commercial districts in the city, there are some ultra-modern real estate options for potential renters and buyers. In fact, if you are looking for commercial offices and properties, this is the perfect place.
Although there are some quality hotels in Silom, this is the ideal location for those looking to rent properties in Bangkok. The area is close to the financial districts in the city and also its infamous nightlife zones. Check out these cool Sathorn property rental options that offer affordable rates and convenient locations.
Patumwan
Patumwan is close to the Lumpini area and is very similar in many ways. The area has close access to classy 5-star hotels, embassies and lots of quality housing. Check out these house for rent options in Patumwan that are ideal for those with families.
However, if you are looking to buy in the Patumwan area, there are also many options. Check out these properties for sale in Patumwan that are affordable and quality in every way.

Bangkok Real Estate: buy or rent?
As you can see, buying or renting properties in Bangkok mainly depends on what you require. The safest bet is to rent, but if you are willing to speculate to accumulate, you can find some immensely affordable villas and condos for sale in Bangkok. This option could also make you some decent returns in the long run when you decide to sell your property in the future.
If you want to know more about buying or renting in Bangkok, please email us today with your needs and requirements. We have the best selection of Bangkok real estate options in popular areas such as Sukhumvit, Silom, Lumpini, Sathorn and Patumwan.