Anytime you are thinking of buying property, and especially condos in Bangkok, you might want to consider buying Bangkok off-plan condos because you can get some great deals. To buy off-plan is to buy condos in the pre-construction phase before they are built. It's like a short-term investment where you can put down some money now before the condos are built and get a cut price deal because of it.
The best off-plan Bangkok condo options are in large scale developments that have lots of units. You can really optimize your investment by doing it this way. Even during the construction phase the price can already start to rise, so it's the perfect time to buy one and make back more money later when the construction is complete and you decide to sell.
You can maximize your ROI and minimize any potential issues in regards to losing money. But let's take a deeper delve into buying off-plan condos in Bangkok and what you need to think about before you make any decisions.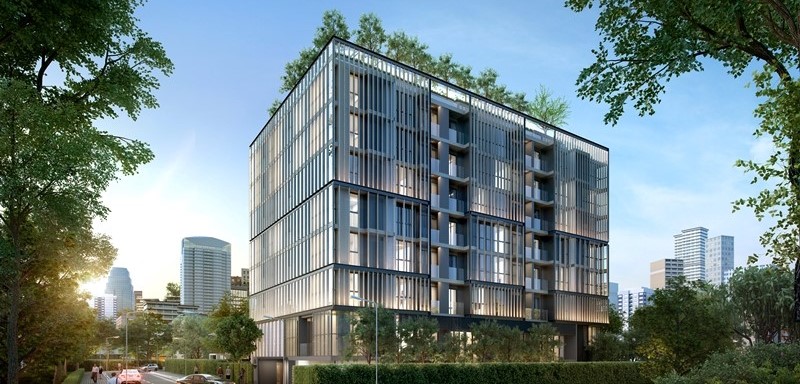 Taking Away the Risks
If the Project is Late or Not Completed
The truth is that condo developments and their construction deadlines can be delayed or moved. It's a normal fact of dealing in the Thai real estate market. But most contracts have clauses that allow for construction delays and extensions without incurring any penalties. The worse thing that can happen for an off-plan buyer is the developer can go bankrupt before construction is complete, and the legal ramifications and interventions cab take years to fix and resolve.
That's why you need to buy off-plan condos with reputable Bangkok condo developers that have a proven track record. Make sure you check that the developer has all the title deeds, licenses, EIA, and all the construction permits they should have. This will give you a decent idea if the developer is trustworthy or not. Do your due diligence beforehand.
When the Condo Does Not Look Like the Sale Photos
When you buy off-plan condos in Bangkok or anywhere else, you are usually buying by seeing the condo on sales photos of units that are not yet built. They are just artists' impressions, not photos of a real unit. The off-plan property you've bought not might not look the same as the photos promised, so always take a look at previous off-plan photos and the finished condos of the developer's former projects.
When the ROI or Rental Return Projections Are Less Than Promised
Condo developers can often oversell their projections on what your return on investment can be or the rental returns figures you can make. So you need to look for like-for-like properties similar to yours in the market to double check the potential ROI on similar condos.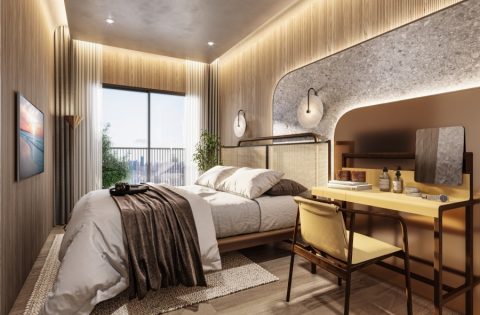 Get a Thai Property Lawyer You Can Trust
Never underestimate the importance of have a lawyer on hand who specializes in Thai property laws. It's difficult to perform due diligence by yourself, so get a specialist lawyer on your side to do that for you. Reducing ricks is always essential where investments are concerned. Never accept any terms and conditions that you might not understand, leave that to your lawyer to decipher. Here are some important things about this process that you need to remember:
Timeline of the Property – Make sure that the construction dates in the contract are unambiguous. There should be an extension clause grace period if the project construction is late, so make sure that is fair and above board.
Pricing – Any payment installments need to be clear and outlined in the contract and that there are no hidden charges or clauses. The pricing of Bangkok condos is usually calculated via square meters or square wah in regards to plot sizes.
Unit Specs – Make sure all building specs in regard to materials and appliances are detailed in the contract.
Late Completion Issues – Make sure that there is an extension clause in the contract that charges at least 0.01% that can be automatically deducted from your final payment. The penalties for villas can be around 3,000 to 5,000 baht per day.
Development Not Completed – In the event that your condo unit or the development construction is not completed, there should be a clause in the contract that ensures you get a full refund. This is also true for an insolvency or unforeseen circumstances where your unit is not constructed as stated.
Get an Exit Clause – If you can get an exit clause of some kind in your contract, that would be a good thing. This can allow the property to be transferred to a third party if it makes sense.
Dispute Resolution Clause – Ensure arbitration is a resolution option, as it is less onerous than formal court proceedings.
At Hero Realtor, we can help you through the entire process of buying off-plan condos and can even point you toward some of the best options in Bangkok. We have great relationships with some of Thailand's biggest developers so can find you some very affordable Bangkok off-plan condo deals that offer exceptional value for money. For more details, you can contact us now by clicking here.