Are you moving to Bangkok to live or you already living in Thailand and are wanting to rent a condo in the city? Our Bangkok condo rental destination guide will help you to find the best areas in the city to reside and some suggestions in regards to the best choice of condos to rent in Bangkok.
Bangkok Condo Rental: Why Rent Condos in Bangkok?
Why is renting a condo in Bangkok the right decision? Bangkok is easily one of the most desirable places to reside in the world. It's one of the most exciting and affordable cities in Asia, keeping its Thai atmosphere but also appealing to more modern and Westernized people. Bangkok is home to a dizzying array of western-style shopping centers such as Central Plaza and MBK, a fantastic choice of restaurants and some of the most exciting nightlife in the world.
Because there are so many top-quality Bangkok condo developments, the choice is simply stunning. The vast choice has also had a knock-on effect to the price of condo rentals in Bangkok. We are currently seeing some of the most affordable Bangkok condo rental rates we have seen over the past decade.
Now is the perfect time to rent a property in Bangkok. But where are the best areas in Bangkok to rent condos?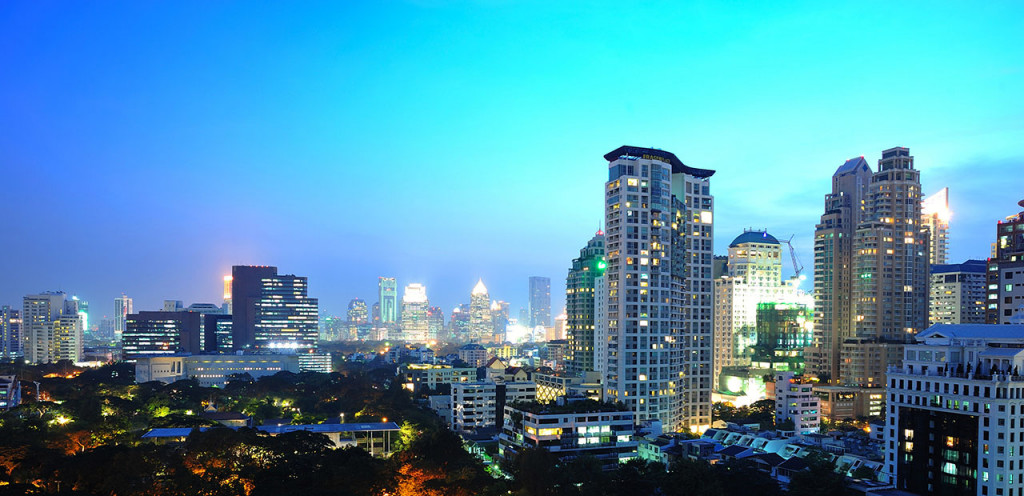 Where are the best areas in Bangkok to rent condos?
Some of the most central areas to rent Bangkok condos are Sukhumvit Road, Lat Phrao, Thonglor and Ekkamai. If you are living and working in Bangkok, these are the best areas to live in the city. Please check out our recommendations below to the best areas in Bangkok to rent a condo and some of the best value for money condos that are currently available to rent.
Sukhumvit Road Condo Rentals
Sukhumvit Road is perhaps one of the most famous roads in Thailand. The road runs east-to-west through the heart of Bangkok and through the city's major tourist and nightlife areas. These areas are especially popular for expats and home to some quality condos for rent. In terms of the Skytrain, Sukhumvit is generally centered around the BTS Asok and BTS Nana. Lower Sukhumvit runs from Soi 1 to Soi 23, which then moves into Upper Sukhumvit. The area of Upper Sukhumvit runs from Soi 23 to BTS Ekkamai.
Check out this stunning 2-bedroom Bangkok Condo Fullerton Sukhumvit 59, which is set over 132sqm and offers an ultra-modern place to rent on the way to BTS Ekkamai.  Another great condo alternative along Sukhumvit Road is this cozy and compact 2-bed Bangkok CitiSmart Condo on Sukhumvit 18, which offers fantastic value for money.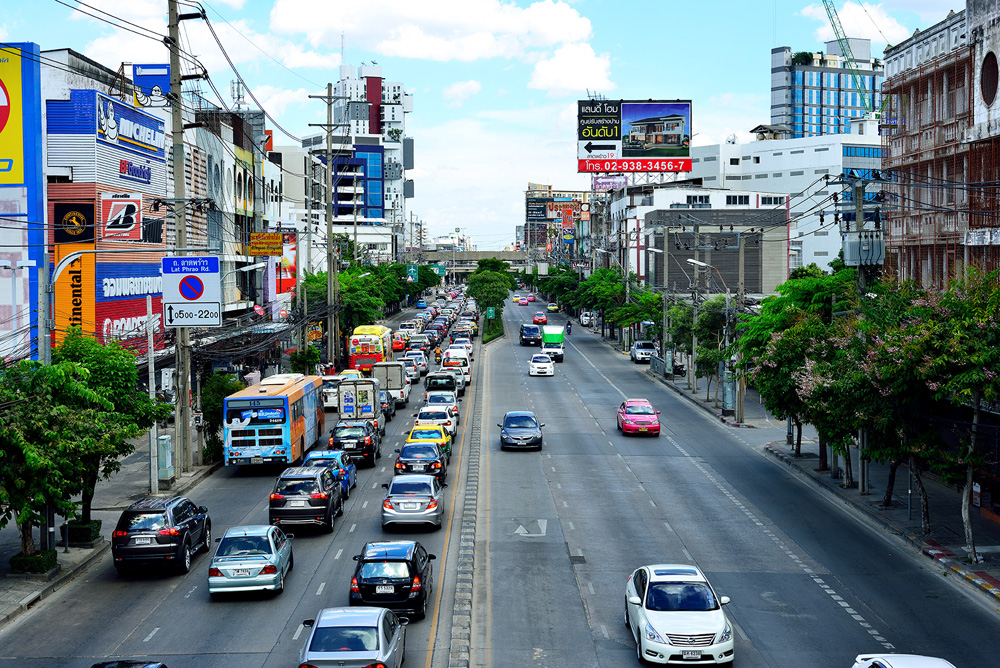 Lat Phrao Condo Rentals
Another popular area for those looking for condos to rent in Bangkok is the Lat Phrao area of the city. Lat Phrao is also sometimes referred to as Ladprao and is known as one of the city's most desirable residential and financial districts. There are some fantastically affordable condos for rent in Lat Phrao, alongside world-class shopping centers and cool nightlife options. The three main MRT stations at Lat Phrao include Ratchadaphisek, Phahon Yothin and Lat Phrao itself. The stations are approximately 20-minutes from the main central districts in Bangkok, and very easy to reach in terms of commutability.
Thonglor Condo Rentals
Thonglor is sometimes known as Thonglo and is an area of North Bangkok that includes the Wattana district. The area is known as one of the hippest and trendiest areas in Bangkok with a very artistic atmosphere. In this day and age, more tourists are flocking to the area than ever before. Thonglor is now becoming a very desirable residential area in Bangkok and is home to some of the finest restaurants in Bangkok.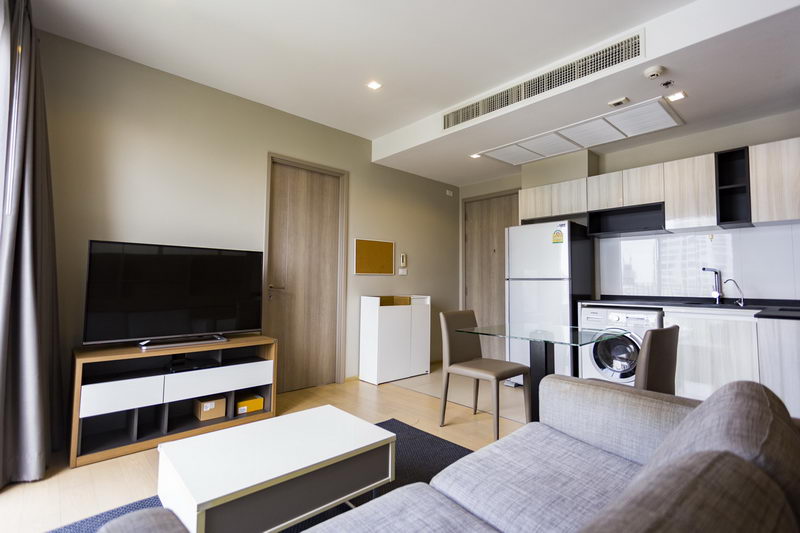 There is a great selection of Thonglor condo rentals currently on the marketplace. Check out this stunning 2-bed Bangkok Eight Condo that is located close to the BTS Thonglo station. The condo is affordable, stylish and centrally located in Thonglor. Another ultra-modern Bangkok condo option in the area is this 1-bed Bangkok Condo HQ by Sansiri, which is luxurious and affordable. The condo is also located within close proximity to Thonglor Soi 8 and the BTS Thong Lo Station.
Thonglor is rapidly becoming one the fast-growing areas in Bangkok for those seeking out quality condo rental options in the city.
Ekkamai Condo Rentals
Another one of the most popular areas in Bangkok to reside is the up and coming Ekkamai area of the city. Ekkamai is a neighborhood close to the major commercial areas of Bangkok. The area is generally located on Sukhumvit Soi 62, running parallel to Thonglor. In fact, the two areas are connected by Thong Lo Soi 10 and Ekkamai Soi 5.
In recent years, the area has developed into a great place to live and has a vibrant atmosphere that is popular with the younger and professional working people of the city. It's safe to say that the hustle and bustle of Thonglor has spilled over into Ekkamai. Now is the best time to rent a condo in Ekkamai while the prices are still very competitive.
Other Popular Bangkok Condo Rental Destinations
Bangkok is a heaving and throbbing metropolis with so many options to live that it can be daunting. Alongside the areas we have already mentioned, there are other parts of Bangkok that offers some immense condo rentals.
Other popular Bangkok condo rental destinations to reside in the city include Phra Khanong, On Nut, Silom, Sathorn, Siam/Ratchaprasong, Lumpini, Bang Na, Phayathai, Chatuchak, Huay Khwang/Sutthisan, and Rama III.
At Hero Realtor, we have access to a vast selection of properties for rent in the most popular Bangkok condo rental areas. Please check out our rentals search page by clicking here to start your journey of living in Bangkok.
Email us today if you need any advice pertaining to finding rental condos in Bangkok. We can help you to find the perfect Bangkok condo that meets your specifications and budget in the best areas in Bangkok to live.