Are you currently in the market to find a viable Bangkok real estate investment? This is the perfect time to find a great deal as we are currently in a buyer's market. At Hero Realtor, we have many great investment deals.
As prices are currently very affordable right across the board, this is the time to make a solid Bangkok real estate investment. It's the ideal time to buy a property in Bangkok and either wait for the market to recover to sell the property at a profit, or make back money now on rental returns. If this is what you are looking for, we have this modern 4-bedroom house for sale that currently has paying tenants.
4-Bedroom Bangkok House for Sale – Bangkok Real Estate Investment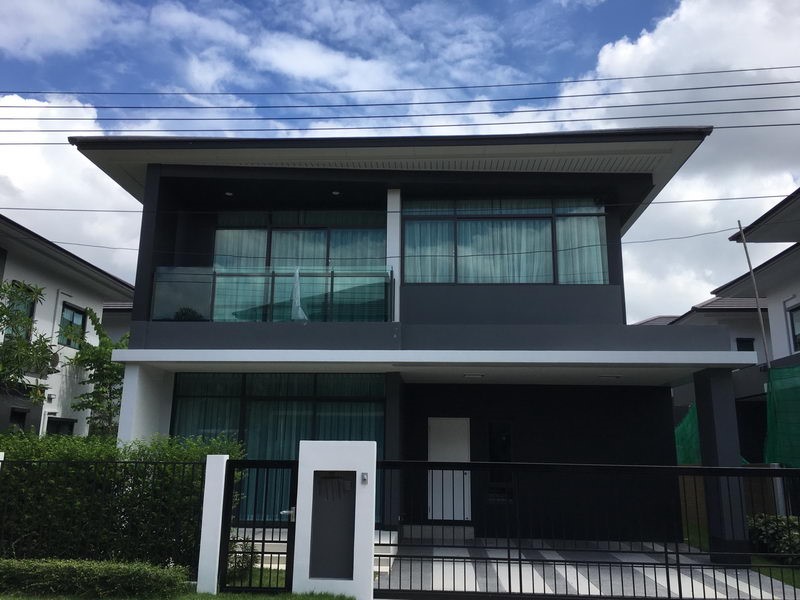 This detached 4-bedroom Bangkok is located near Brighton & Wellington International School, which is a great sell if you are looking to rent it out again in the future. The house currently has paying tenants so you will already make back returns on your Bangkok real estate investment immediately.
Here are the key details about the house:
Type: Detached House
Bedrooms: 4
Size: 194sqm
Location: Bangkok, Khwaeng Hua Mak
Sale Price: 11.8 million THB
Rental Price: 60k THB per month
Because the property already has a tenant, you will receive money back right away. And with the house enjoying a very desirable location, it won't be difficult to rent the property out in the future.
Bangkok Real Estate Investment
The house is set over a spacious 194sqm and is ideal for a family or a group of friends. The interior design is very comfortable and stylish, merging to create the ideal place to live near Brighton & Wellington International School.
The house has a spacious open-plan living space that combines a lounge area and dining room. There is a Western-style kitchen, 4 stylish bedrooms, and 3 bathrooms. The villa is located on a gated development with 24-hour security and even a kid's playground. This makes the villa secure and safe at all times. This is the ideal house for a professional couple or as an investment opportunity.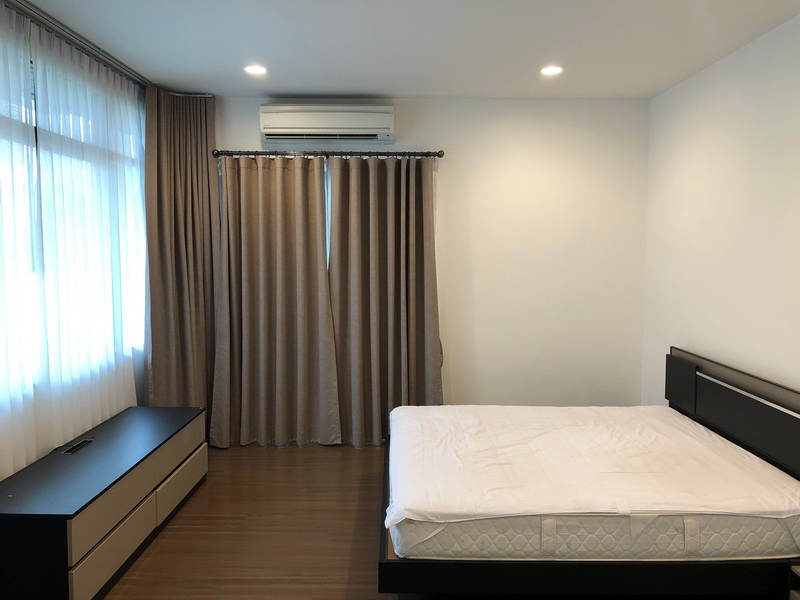 Bangkok House Prices – Rental and Sale
When you consider what a great Bangkok real estate investment opportunity this is, the 11.8 million THB price tag is great value. The money you can make back on rental returns makes this a great deal. The 60,000 THB per month rental price is also very affordable when considering the size and location of this property.
If you are looking to get your first foot on the Bangkok property ladder, this detached 4-bedroom Bangkok house is the perfect option. It's even better because you can begin to make back rental returns right away from the existing tenant. In the future, you can choose to keep renting the property or to sell for a profit when the market returns.
Please click here to see a full listing of the house. You can also click here to see more Bangkok real estate options. If you have any inquiries, you can email us today.