Buying or renting warehouses in Thailand can be a difficult decision to make. There are so many variables and things to take into consideration. You need to select the correct warehouse that suits your needs as a business in terms of size, price, and location. A failure to think about these things beforehand might end in tears. Strategic warehouse rentals and purchases are where it's at.
Renting might be the best option as opposed to buying because it's convenient and you can always move on when the contract is over. It also means your business can keep a decent level of cash flow without having to lay out a massive amount of money to buy a Thai warehouse. So renting a warehouse is usually the right direction to go, but not always.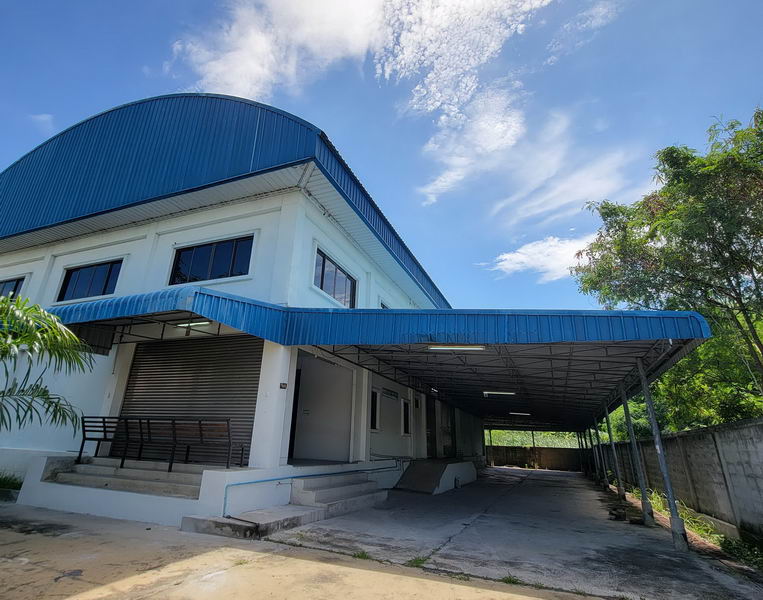 Things You Need to Consider Buying/Renting Warehouses
Before I give you a bunch of things to think about in regards to buying or renting, there are some basics you need to consider. If you are renting, the Thai warehouse rental you choose should have specifics that match your business such as its location near major motorways, the airport, or even seaports. If you use massive 18-wheel trucks, you will need to have a warehouse that can accommodate that. If you get these things wrong, it might result in a financial calamity for your business.
Understand your basic wants and needs as a business and you should be okay. The location, size, functionality, price, and if it has office space or not should be the first things you consider. This will narrow down your search from the get-go so you can find the type of property that suits your need. Loading capacity, building height the amount of loading bays are other things to consider. Does it have on-ground or raised platforms? There are so many things you need to get right from the start.
And never opt for the first warehouse you visit. Visit a few comparable options so you can get a good idea of what is available. BY visiting the sites, you can get a real feel for them or even ask questions directly to the owners. No the pleasantries are out of the way, here are 8 things to think about when renting or buying a warehouse or commercial property in Thailand.
1. Find Out the Zoning Area of the Warehouse Rental
You need to understand Thailand's zoning laws. For example, certain zones only let you use the warehouse for specific things. Some warehouse rentals might only be sued for storage purposes or only for manufacturing processes. Depending on the zone and property type, the usage can massively vary.
If you are renting a factory for manufacturing, you will have to apply for the prerequisite licenses, and the same is true about food processing plants that might need a permit and follow the zoning rules of said location.
2. Is there a limit on how much electrical power I can get?
Finding how much electrical power that a warehouse rental offers is a very important thing to know, and is often overlooked. If the current power outage level doesn't seem like enough, you need to find out from the owner how and if you can obtain more. And will that cost you more money than the initial agreement?
The type of electricity the factory is using is essential. Do they use a 1 or 3-phase system? As warehouses and factories can consume a massive amount of electricity, you need to be sure if the landlord is giving you the right electric price per unit or is charging extra per unit. These surcharges can have a massive knock-on effect on your overall bills every month.
3. How tall is the warehouse?
The height, storage capacity, and racking options are things you have to think about. You need to know the height of the building so you can figure out how high to stack the racking and therefore how much you can store inside. You need to buy or rent a Thailand factory with a height that suits your needs, especially if you are using racking for storage. If not, it probably doesn't matter.
 4. Understanding the loading capacity in tons and SQM
The floor loading capacity is another thing you need to take into consideration. This links to how many racks and shelves you'll be able to fit inside. You might need to ask about the amount of stacking and products you can fit in the warehouse. Consulting a racking specialist might be the best option because the factory owners probably will not know this.
Some products might also have weight requirements so you need to know if the factory can handle them. If not, you could damage the building and its structure. The general loading capacities for Thailand factories are around 2 to 3 tons per sqm.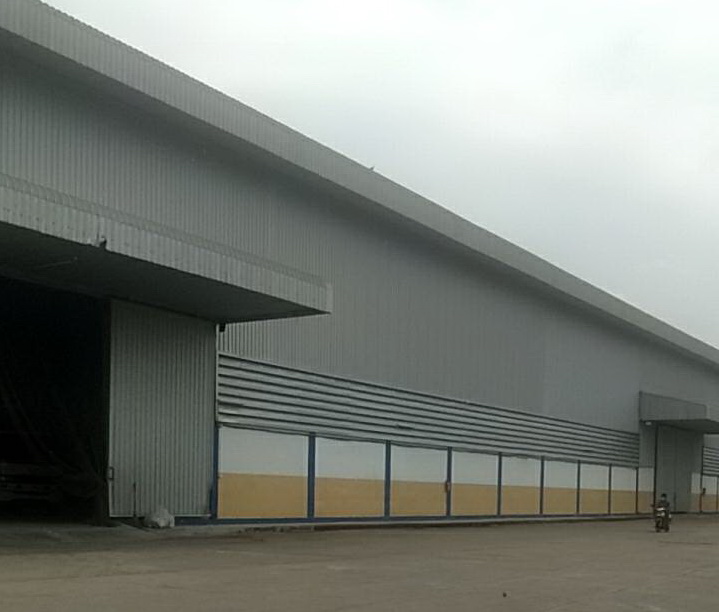 5. Do the loading bays support my operation?
You need to figure out if the factory has enough loading bays to support your business. If you need a factory with lots of loading options, make sure you streamline your search for this or you are wasting your time. You need to effectively load your vehicles and if the options aren't enough, it can affect your loading times and the smoothness of your operations. Factoring in forklift truck usage is also important.
6. Can I park an 18-wheeler and trailers in there?
If you use 18-wheeler trucks and trailers, you'll need ample parking for your vehicles, and this is of massive importance to those types of companies. Always check out the parking areas or possibilities of the factory and if they have the necessary parking because if not, you are going to have to make some tough decisions. If the length of a trailer is 12 to 16 meters long, you'll need space for that and room so the drivers can perform U-turns.
7. Does the factory have fire protection and security systems?
You cannot overlook how essential it is to have proper security and fire protection systems. The warehouse you buy or rent depends on these things so you need to be one step ahead of the game here. Any fires or accidents will be your responsibility and if you do not have the fire and security protection you need, it could spell trouble for your business. Burglary and fire are the two main concerns that all potential factory buyers and renters need to understand.
If you look at the factory and believe that the security and fire protection fail-safes are not in place, you need to ask the landlord about it or find another option. If you love the warehouse but it has inadequate protection, you might have to bite the bullet and pay for it out of your own budget.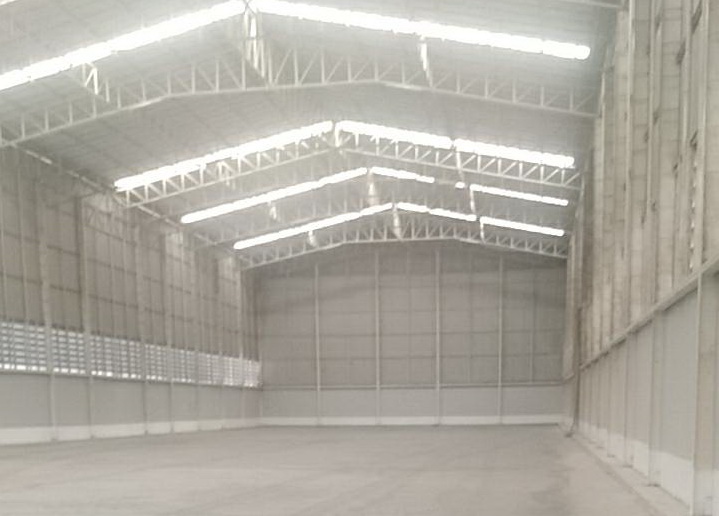 8. Is there parking spaces for you and your staff?
You need to make sure that there are enough parking spaces for you and your staff. And also for you customers. It looks bad if a potential customer needs to park their vehicle on the street outside. It creates a positive perception if you have ample parking because if not, it will be a bad first impression that you might not be able to shake off. It's normal in Thailand for buildings to be so badly designed that parking wasn't even thought about.
These are 8 things that you seriously need to consider if you are looking to buy or rent a factory or warehouse in Thailand. You need to think about the location, the zoning, size and storage space, parking, and even the fire safety and security features. A failure to realize these things might result in your getting a factory that doesn't suit your business. And if you have signed a long-term rental contract, it's going to cost you so much money.
All the Thailand warehouses and factories we source for our clients are of high quality, but that doesn't mean it suits your business, budget, or operations. Please click here to see our Thai warehouse rentals. Please click here to see our Thailand warehouse sales options.
For any more details or questions, please email us by using the contacts section above.