In June 2022, Thailand's new cannabis laws will finally come into place, and it will create lots of new jobs and opportunities all around. Okay, the extraction of oils and high-content THC products will still be heavily regulated, and illegal in most cases, there is now some wiggle room for companies that want to legally grow cannabis in Bangkok and Thailand. The news laws actually come into place on 8 June 2022, and everybody can't wait to take advantage of the opportunities that are afoot.
Did you ever think about buying or renting a Bangkok warehouse so you can grow cannabis legally in Thailand? For sure, you will have to know all about the regulations that permit growing because not everyone can get a few lights and start growing. You can apply for a legal permit to grow commercially, but if you are dealing in THC extraction, in the main it's prohibited, but we will go more into that.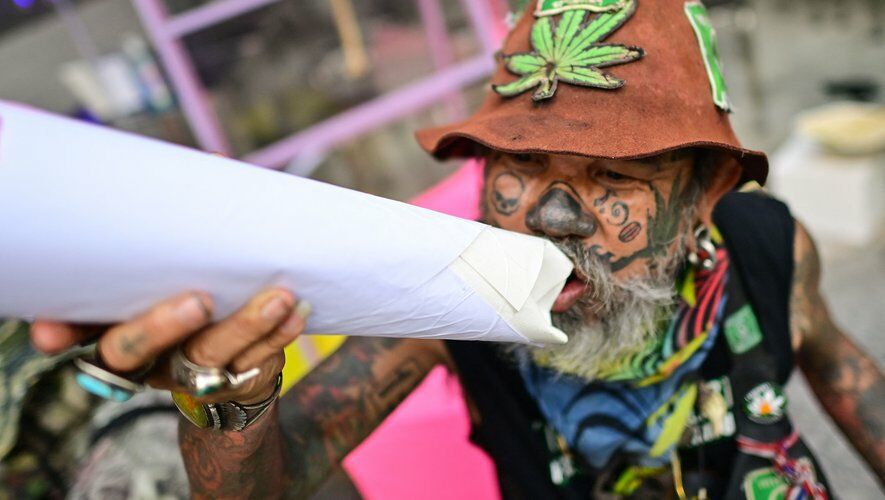 What are the New Thailand Cannabis Laws?
Very much to the delight of weed lovers, on Jan 25, Thailand became the first Asian country to decriminalize marijuana. The Narcotics Control Board unanimously approved the draft announcement prepared by the Ministry of Public Health (MOPH) to delist ganja or cannabis as controlled drugs under the current Narcotics Code.
Other Asian countries are watching Thailand closely for possible ramifications on its society and the overall economy. Under the new announcement, the MOPH will still control any extracts that contain more than 0.2% by weight of tetrahydrocannabinol, or THC. It is the psychoactive ingredient that gives smokers a high.
Frequently asked questions these days abound, the most common one: Can marijuana be smoked for recreational purposes in Thailand? The answer is a clear no. For all purposes, the delisting of ganja from the Narcotics Code is to permit the wider use of this plant for medical and scientific purposes and in medicinal and other health-related products. For centuries, ganja has been an important ingredient in local traditional medicine. Back in 2020, Thailand became the first Asian country to decriminalize the production and use of ganja for medicinal purposes.
Lo and behold, the delisting of cannabis from the Narcotics Code will be effective exactly 120 days after the publication of the MOPH draft in the Royal Gazette. For the time being, weed fans would have noticed that there has not been any mention of the announcement. Therefore, lots of bars and restaurants have to be careful in serving marijuana-related drinks or food as the Narcotics Code remains valid.
Can we Now Grow Cannabis in Thailand?
The other question is whether the Thai people can freely grow ganja at home. The typical answer is yes, of course. They can but in small amounts for personal use. However, to do so, they have to register with the authorities and they are still subject to certain laws and regulations. It is still a grey area, but everything will become much clearer over the next few months moving through 2022.
So it's also possible to grow commercial cannabis in bulk if you inform the authorities of your intent and get the correct licenses and approval from the government. Because the laws are still so new and only just being implemented over the coming weeks and months, it is still difficult to give you a true and proper answer. You need to get legal advice if you want to commercially cannabis in the open or a warehouse. But of course, it's possible if you take the right legal path.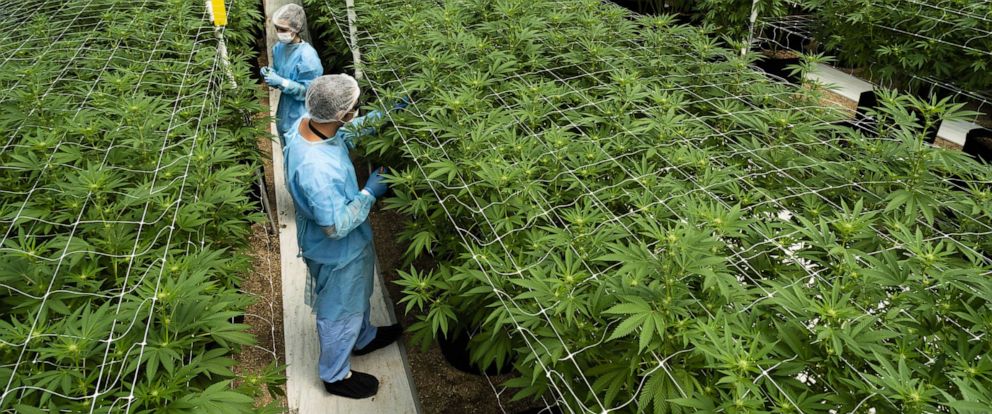 The Transition Period
The pressure has been on for a long time to legalize cannabis in Thailand for medical and economic reasons. Many politicians and high ranking figures have been pushing this potential of this law for a number of years. The Thai government wants to turn Thailand into a major hub and epicenter for medical ganja to attract tourists from across the globe.
The laws come into place on 8 June, which is exactly 120 days after the law was enacted as in Thai law procedures. It's been in a transition period for a while, but not anymore. The confusion is still going to be there but not as confusing as before. It is being suggested that the Royal Thai Police should now stop taking action against those who grow cannabis plant in their own home for medical reasons.
Could I Buy and Rent a warehouse to Grow Ganja in Thailand?
In theory, most definitely. Once the law starts at the beginning of June, you could theoretically buy or rent a warehouse, get approval from the authorities and start growing cannabis or hemp on a commercial level. If you already have experience in ganja growing, it might be the perfect opportunity you have been looking for. Nobody is quite sure how the industry is going to develop or evolve at this point. And no one knows exactly how the laws are going to be interpreted and enforced until they come into place.
To start surmising and making assumptions would just be a bad idea at this point in time. But if you wanted to commercially grow cannabis in Thailand, you might want to get a head start before everyone else jumps on the bandwagon, and the perfect way to do this would be to find the right Bangkok warehouse for growing cannabis right now before the competition does the same.
What Do I Need from a Bangkok Ganja Growing warehouse?
There are a few things you need to think about before buying or renting a Bangkok warehouse for commercial cannabis growing. And in most cases, this is not particularly about cannabis, but more about business in general. Here are some things you need to think about when deciding which warehouse suits your needs.
Easy Access – You always need to think about easy access when you buy and rent any warehouse for business reasons. Easy access to Bangkok and the motorways that easily connect to the surrounding areas and regions is always a must.
Affordable Rent – You should always be in the market to get the best sales and rental prices. We are currently in a buyer's market situation, so make sure you search to find a great deal in terms of rental rates.
Cheap Electricity – The rise in electricity prices across the world is having a massive impact on business costs. If electric prices rise by a third, it can be a large price increase for any company. And in Thailand, it's always important to secure premises that offer a competitive and fair electric unit price. Cheaper electric rates in Thailand are aid directly to the MEA PEA and not the property owner. Property owners sometimes have their own personal deals with the electric companies and can raise their prices up to 88 THB per unit, which is more than double the real price. So please be careful with this one, especially because you will be using loads of electricity growing ganja with commercial lighting.
Affordable water rates – Ensuring you find a warehouse that has water rates you can haggle is important. Because if you are using a lot of water, you can make your own deal with water providers to keep costs low.
Click on the link to find the best Bangkok warehouse for rent options if you are looking for a place to make a cannabis factory.
You can also click here to see the best choice of Bangkok warehouses for sale if you fancy buying instead of renting.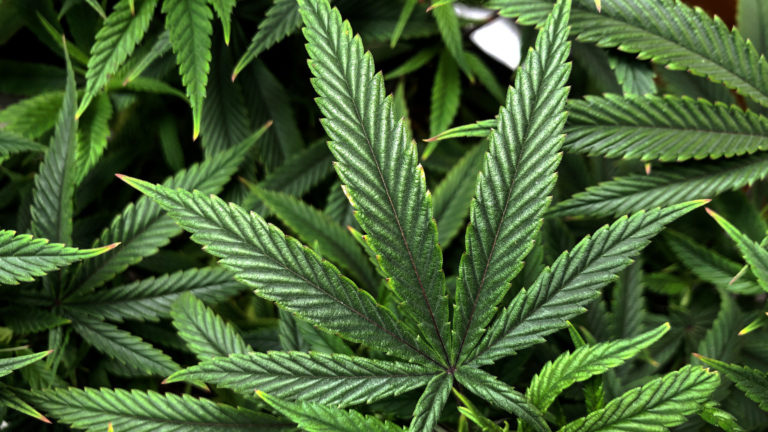 Buying and Renting warehouses for Cannabis Oil Extraction
As we mentioned above, cannabis extracts and/or oil that contain more than 0.2% by weight of tetrahydrocannabinol are highly restricted and banned in most Thai provinces. Ironically, in the areas where extraction is banned such as in Bangkok, Nonthaburi, and Samut Prakan, is the same place you will find most factories and warehouses for sale and rent. For sure, you will be able to use them to grow, but not to make THC oils or other high concentrated extractions.
At the time of writing this article (May 2022), the only provinces in Thailand that might allow the processing and extraction of high concentrated THC are Prathum Thani and Ayutthaya. But that could all change in the near future and is expected to.
Here are some other things you need to take into consideration when thinking of renting or buying a Thailand factory for THC oil processing and extraction purposes:
Easy access from Bangkok assuming everyone lives in Bangkok
Warehouse building standards (cleanliness, free of pests, etc) are absolutely essential
Affordable rent
Located in the industrial area of the purple zone
Get Legal Advice Before Commercially Growing Cannabis in Thailand
At Hero Realtor, we are a real estate company, not a cannabis-growing business. Anything we mentioned in this article might not be 100% correct and may be subject to change, so please don't take our words as legally binding. It is not our responsibility if you do not follow the correct procedures laid out by the Thai authorities and groups that are managing this law and its enactment.
Hero Realtor recommends that you visit a lawyer that specializes in Thailand cannabis laws and the current new regulations that are coming into place in Jun 2022. It's essential that you keep in line with the new laws and that you follow everything the government needs you to follow for you to get approval for opening a large-scale commercial cannabis growing factory in Thailand. And it's even more important if you are thinking of opening a THC oil extraction factory because these processes are restricted to certain provinces.