Did you know that the best way to view a property for sale/rent is to check out Bangkok 360 VR Tours? We live in a brand new world of social media and smart technology that is revolutionizing our world. Things have changed, so we must change with the world or get left behind.
Are you potentially looking for a condo or villas for rent or to purchase in Bangkok? Now is the perfect time as we are currently amidst a buyer's market. There are currently some fantastic rental and sales options in Bangkok. The prices are very competitive at the moment, so it only makes sense to take advantage of this situation. Turning a bad situation into a favorable one can scoop you an affordable condo or villa deal.
Here are some pointers on how you can find the perfect condo deal by utilizing the latest advancements with our Bangkok 360 VR Tours.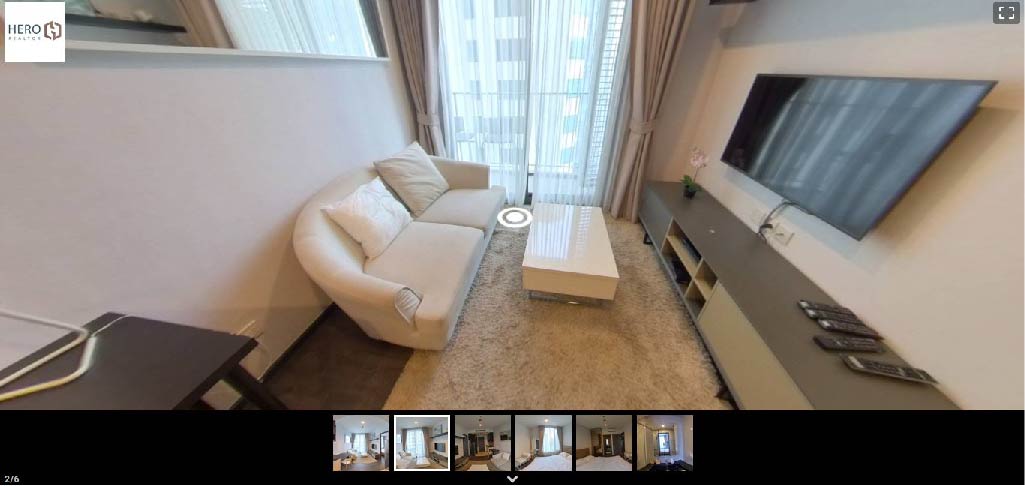 Why are Bangkok 360 VR Tours the Best Way to View Properties?
Why would you traipse across Bangkok to view 20 different condos for rent or buy when you don't even have to move from your home? We live in a time of convenience. The world has never been so close and cozy.
With Bangkok 360 VR Tours, you can sit in the comfort of your own home while taking a virtual tour of a condo or villa. Our 360 VR Tours give you the opportunity to take a full tour of a property that takes you fancy. The VR function allows you to get a 360-degree view of each room that makes it feel like you are there in person. You can get a real feel for the property, its design, and its interior.
Imagine how long it would take to view 20 different properties? It could take over a week. And no-one wants to trawl across Bangkok with the masses of traffic and stifling temperatures. With Bangkok 360 VR Tours, you can check out the properties and compare them in a single afternoon without the hassle of going outside!
Safest Way to View Bangkok Condos for rent or sale
Talking about going outside, we are currently living in unprecedented times. Let's be honest. The least amount of time you can spend outside at the moment, the safer it is. Regardless of our individual opinions, the COVID-19 pandemic has dramatically affected how we live our lives in the short term. The more you can limit your time outdoors, the better. What better way to circumnavigate the pandemic than utilizing a 360 VR Tour and staying at home?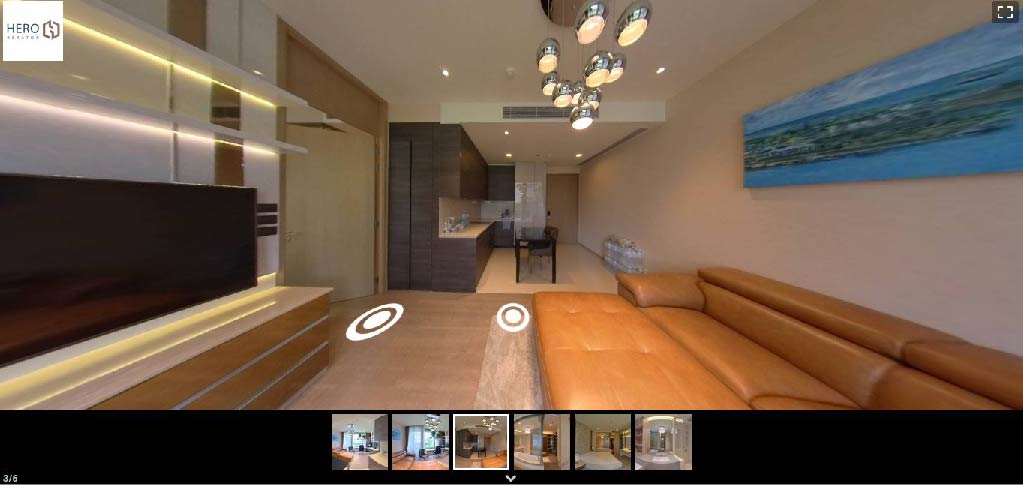 As mentioned above, you don't have to leave the house, but can still have the option to views proprieties for rent and sale. Using our Bangkok 360 VR Tours means you can limit your proximity to others during these trying times. You can use a virtual tour to streamline your potential properties on a shortlist. Then you will only have to physically view the best condo rental and sale options that fit your needs. It's a win-win loophole!
Check out our Bangkok 360 VR Tours to Find a Condo or Villa
Now we have established that Bangkok 360 VR Tours are a convenient way to find condo and villa rentals and sales, it's time to get serious.
Where do you start?
How can you find Bangkok 360 VR Tour listings for condos and villas?
There are so many questions, but we have all the answers. At Hero Realtor, we have a vast list of Bangkok condos and villas for rent and sale that have fully-interactive 360 VR Tour functions.
Step one if to click here to see our Bangkok 360 VR Tours.
The next step is to click on one of the properties that you want to view. You can use your cursor on the main photo to swivel the view in a 360-degree motion. There are individual 360 VR photos of each room that give you the option to see every part of the property. You can choose the individual areas of the house by clicking on the thumbnails below the main photo. It is that simple.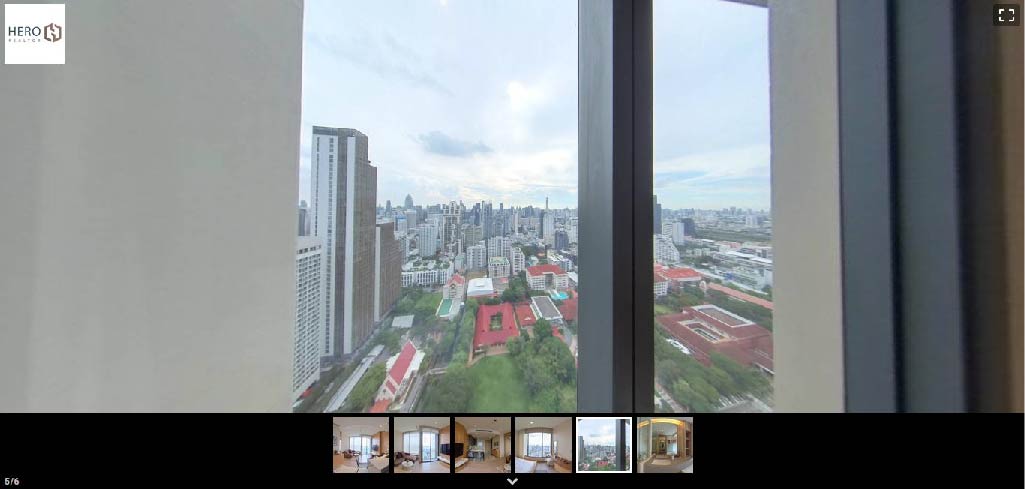 We would suggest that you view several properties of your liking to compare them against each other. If you want to make a shortlist of your potential rental or sale options, you can email the property name from the individual pages to us and we can help you to decide if you want to physically visit the properties in question.
As you can see, utilizing Bangkok 360 VR Tours is a great way to simplify the whole process of finding the ideal rental or sale options that suits your needs or budget. In these trying times, a 360 VR Tour is the perfect way to keep safe indoors while finding an affordable property deal in Bangkok. For more details or info, you can email us directly at contact@herorealtor.com or call us on 065-083-2211.