Are you growing tired of living in a typical property and feel like upgrading your home to something a little different? Perhaps you have recently got a new work promotion or you've come into some money and wish to upgrade your lifestyle? If so, then the thought of living in a penthouse apartment might be worth exploring.
In this article, we're going to take a close look at the pros and cons of living in a penthouse apartment with as little bias as possible. That way, you can weigh up all of the considerations and decide as to whether or not this is a viable move for you. Here's everything you need to know on the subject…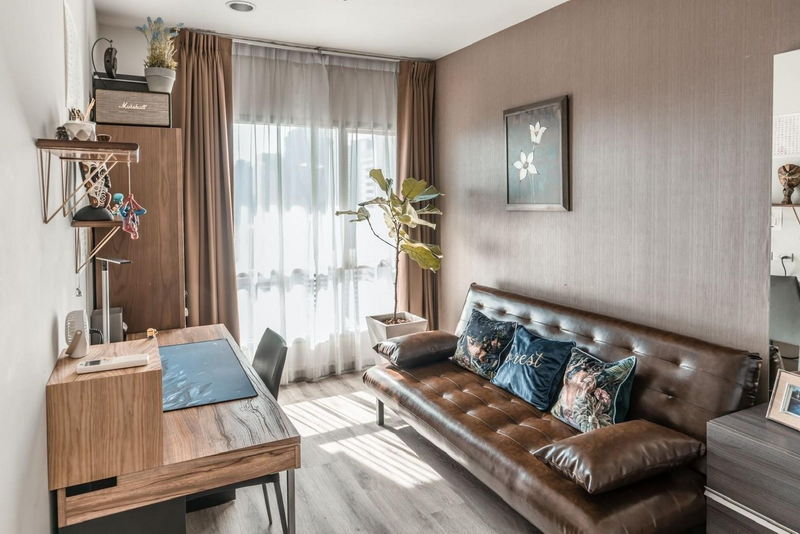 What is a penthouse apartment?
First, let's begin with a little background on what a penthouse apartment is! A penthouse is the apartment that sits on the uppermost floor of an apartment building. This type of property is typically lavish, spacious, and fitted with a host of luxury features.
Penthouses have always been in high-demand in urban areas as they boast the best views of the area with large outdoor spaces, and a separate living situation from everyone else in the building. They're most commonly found in high-rise buildings and luxury condo developments.
What are the pros of living in a penthouse?
Now, let's move onto the advantages of living in a penthouse apartment. What are the pros?
Elevated status: having a penthouse apartment is very much a statement. Again, if you've got that promotion or you've recently come into some money and you'd like to live in a home that reflects your newly found status, then investing in a penthouse apartment is a great way of showing everyone!
Additional privacy: the fact that a penthouse apartment takes up the entire upper floor of a high-rise building means that you can enjoy a great deal of separation from everyone else. When you don't have any neighboring units, you'll have far more privacy than if you were sharing the floor with other people.
Breath-taking views: when you command the entire uppermost floor or a high-rise building, you gain access to panoramic views of the surrounding area. Whether you're in the city centre of Bangkok, or near the coast in Phuket, when you live in a penthouse you will be able to enjoy some truly spectacular views that most people could only ever dream of!
Escape the hustle and bustle: particularly if you're living in a bustling metropolis like Bangkok, having the penthouse apartment in a luxury high-rise offers you a level of escapism that most people are unable to experience. This level of separation can give you a feeling of serenity and if you invest in plenty of plants and greenery, you can kick-back in your very own slice of paradise, well-away from the streets below.
Rooftop pools and Jacuzzis can't hurt: while not all penthouse apartments may have a private swimming pool or Jacuzzi, there are many that do! This is an incredible advantage that the average person often dreams about! Imagine being able to come home from a hard day at work and crack open a bottle of wine in your own private Jacuzzi with views of the city lights? Or even better, to wake up early in the morning and have a private infinity swimming pool for yourself?
Great location and access to local amenities: this may not always be the case, but most luxury condo developments in Thailand, particularly Bangkok, are built in strategic locations. This means that you will be close to the main transportation hubs and other important amenities such as local restaurants, bars, shops, and so on. Certainly, everyone else in the building shares this benefit with you, but it's a benefit nonetheless.
All of the in-house facilities: any quality condo complex in Thailand is fitted with a wide variety of incredible facilities. Some of the most common facilities found in your average luxury condo development include:
Shared swimming pool
Fitness centre
Sauna
Steam room
Restaurant
Laundry service
Room cleaning
Concierge services
Round-the-clock security
Guest suites
Meeting rooms / co-working spaces
Entertainment units (party rooms with sofas / televisions / pool tables, etc.)
Pet grooming area
Parking
Lots of space: as penthouses take up the entire uppermost floor of a high-rise building, you get a serious amount of square footage. Not only that, but quite often penthouses are built over several floors, giving you a very spacious home to enjoy. Your typical penthouse apartment can range anywhere from 3000 to 9,000 square feet (and beyond).
High ceilings and large windows: most modern penthouses are built with very high ceilings (often two stories, like a maisonette), with plenty of space and natural light within.
Premium-quality finishes: as penthouses are the "VIP" units of a development, they typically receive the most love when it comes to finishing. Any decent penthouse worth its salt will have the latest appliances, superior quality hardware, and a luxurious décor to boot.
Unique layouts and floor plans: penthouses tend to have better optimised layouts than the average apartment. If you've always dreamed of living in an architecturally unique property, then penthouse living is the way forward!
Lower heating bills: heating up your home during the winter months is a breeze when living in a penthouse. Not only does heat rise, but you'll also be directly under the sun, thus making it easier to regulate the temperature of your home.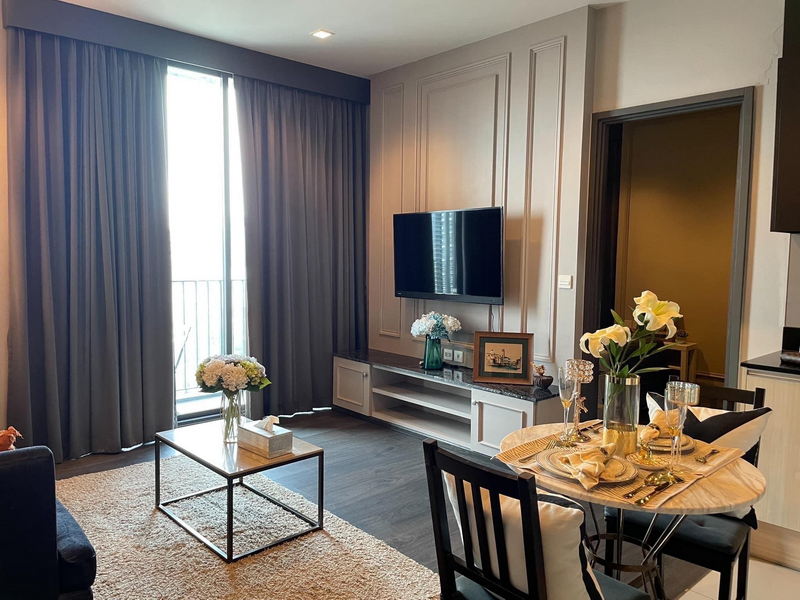 What are the cons of living in a penthouse?
We could talk about the pros of living in a penthouse apartment all day, but what about the cons? Surely it can't all be sunshine and rainbows? Here's what you need to know…
The penthouse premium: while you are getting the uppermost luxury among many other amazing benefits, it comes at a price. Penthouse apartments are very expensive in comparison to most other typical apartments.
Not ideal for those with mobility problems: if you are wheel-chair bound, as wonderful as living in a penthouse might be most of the time, when you have elevator access – in the event of an emergency, it will be very difficult to exit the building. Certainly, many new developments can make considerations, particularly if you are to pre-purchase a penthouse during the early construction stages, but generally speaking, penthouses aren't the most attractive of properties when it comes to the thought of an emergency situation.
Exposure to harsh weather: yes, you get all of the sunshine, but when those storms roll in and you have heavy winds battering the building, you are the most exposed.
Long elevator rides: depending on how large, and how busy your building is, getting to the penthouse apartment can be a nuisance. Yes, if you have a dedicated elevator that takes you right to the top it's a different story altogether, but in most cases you will be sharing elevators with the other inhabitants of the building, meaning it could take some time to reach your home – not ideal when you desperately need the loo!
The potential for noisy machinery: many high-rise buildings have much of their equipment on the roof, including mechanical rooms, elevator rooms, and air conditioning units. This could mean that you have constant clacking and rumbling to contend with.
Higher utility bills: the larger the space, the more you are likely to spend on your utility bills. As mentioned above, well-constructed penthouses are easy enough to keep warm in the winter, but during the summer months, it likely means having to spend more on your air conditioning.
A nightmare for those with acrophobia: if you – or one of your friend's / family members – have an intense fear of heights, living in a penthouse apartment is going to be a nightmare.
The novelty can wear off: this won't necessarily be the case, but for some people, the novelty of living in a penthouse apartment can wear off quite quickly. Before long, the amazing benefits are no longer all that great when compared to some of the annoying aspects of living so high above ground level.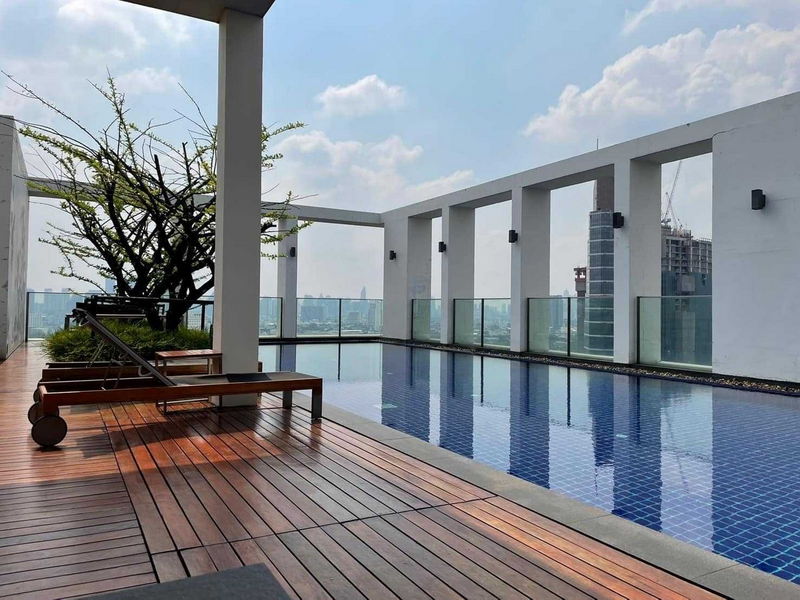 Conclusion
So, what's the verdict? Is the penthouse living all it's cracked up to be or is it a waste of money? Honestly, there's no right or wrong answer to that question as it all depends on the individual. It also depends on the building that you choose and the quality of the construction.
Ultimately, you need to do more research. If you are still very much set on the idea of living in a penthouse, you must find a quality real estate agency to represent you and find a number of possible penthouses to explore.
Take your time. The right penthouse can provide an unbeatable living experience. Rush the process on the other hand, and you could end up regretting it.
We hope that you've found this article helpful and wish you the best of luck! If you'd like some further inspiration or you need help tracking down the perfect penthouse for you, we invite you to contact us today and we'd be glad to offer our assistance.
At Hero Realtor, we have some cool Bangkok penthouse to both buy or rent. Please click here to see our Bangkok penthouses for sale page, or click here to see Bangkok penthouses for rent.