Are you looking to find cold storage warehouses and/or clean facilities or rooms in and around Bangkok for either food production and processes or cannabis growing? If so, you are going to need some solid advice and pointers in the right direction.
Bangkok, a vibrant and bustling city in Southeast Asia, has rapidly emerged as a hub for food processing and cannabis cultivation. As the demand for these industries grows, the need for state-of-the-art cold storage warehouses and immaculate facilities becomes paramount. In this article, we embark on a journey to explore the best locations in Bangkok that offer the ideal environment for food processing and cannabis growing. Let's uncover the oasis that will cater to the needs of these burgeoning industries while ensuring the highest standards of quality and safety.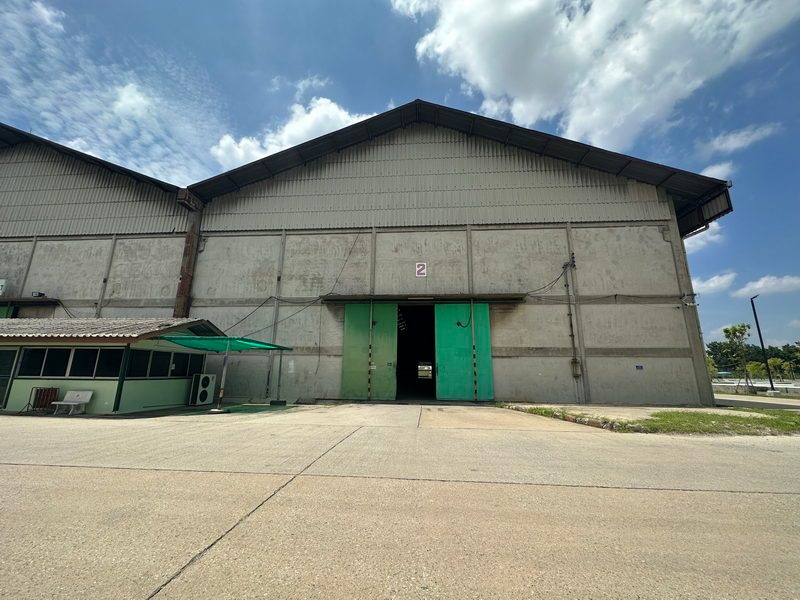 I. The Rise of Food Processing and Cannabis Cultivation in Bangkok:
The economic boom and a surge in consumer demands have propelled the food processing industry in Bangkok to new heights. From fresh fruits and vegetables to seafood and packaged products, the city has become a pivotal point in the region's food supply chain. Simultaneously, the progressive shift towards cannabis legalization has sparked interest in cultivating the plant for medicinal and industrial purposes, presenting an array of opportunities in this sector as well.
II. The Significance of Cold Storage Warehouses:
A crucial aspect of any successful food processing venture is maintaining the quality and freshness of perishable goods. Cold storage warehouses play a pivotal role in this regard, providing controlled temperature environments that prevent spoilage, preserve nutrients, and extend shelf life. When selecting a cold storage warehouse in Bangkok, it is vital to consider factors such as location, size, temperature control, and adherence to safety and regulatory standards.
III. Clean Facilities: A Prerequisite for Success:
For cannabis cultivation, clean and sanitized facilities are essential to ensure the production of high-quality, uncontaminated crops. Clean environments reduce the risk of disease, pests, and mold, thereby promoting healthy plant growth and maximizing yields. Our exploration delves into finding facilities equipped with advanced technologies, proper sanitation protocols, and an understanding of the unique requirements of cannabis cultivation.
IV. Top Locations for Food Processing and Cannabis Cultivation in Bangkok:
Ratchaburi District: Located just outside Bangkok, Ratchaburi offers a strategic location for food processing industries. The district boasts a temperate climate and is well-connected to the city, making it an ideal spot for cold storage warehouses. Additionally, some facilities have started catering to cannabis cultivation, adhering to legal guidelines and utilizing sustainable cultivation practices.
Samut Sakhon Industrial Estate: Known for its industrial prowess, Samut Sakhon Industrial Estate is a thriving hub for food processing facilities. Here, you can find a range of cold storage warehouses with varying capacities to suit your business needs. The estate is also becoming more open to cannabis cultivation facilities, subject to regulatory compliance.
Nonthaburi: Nonthaburi, on the outskirts of Bangkok, offers a blend of urban convenience and natural beauty. With a growing number of cold storage warehouses, it caters to the city's expanding food processing needs. While cannabis cultivation is relatively new in this area, some pioneering ventures are taking shape, making it an exciting prospect for those looking to enter the cannabis industry.
Pathum Thani – is an emerging industrial hub in Thailand, boasts a dynamic landscape of innovation and manufacturing. With state-of-the-art facilities and a strategic location near Bangkok, it attracts a myriad of industries, from electronics and automotive to food processing and logistics. Its well-developed infrastructure, skilled workforce, and government incentives make it an ideal destination for businesses seeking growth and expansion. Amidst the bustling industrial complexes, Pathum Thani retains its cultural charm, offering a perfect blend of modernity and tradition, making it an appealing choice for both investors and residents alike.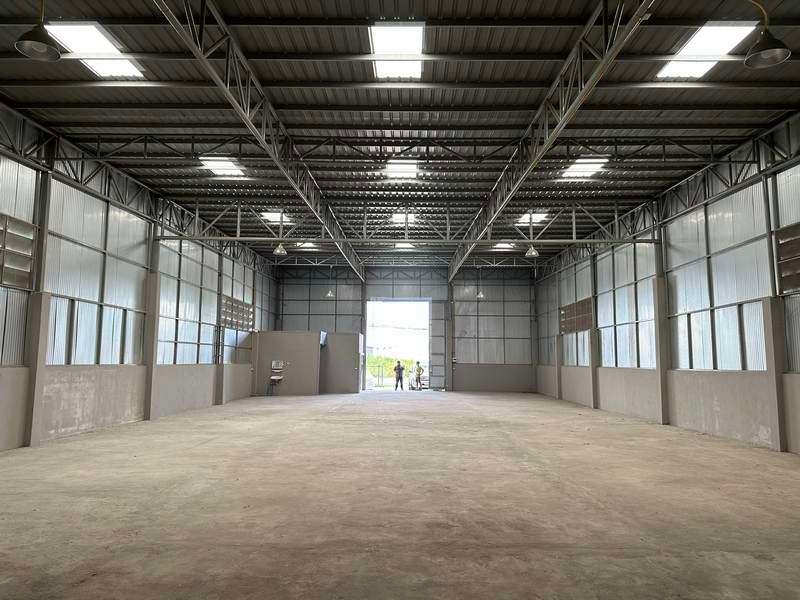 V. Regulatory Considerations:
Both food processing and cannabis cultivation are heavily regulated industries in Bangkok. As an entrepreneur, it is crucial to familiarize yourself with local laws, licensing requirements, and health and safety guidelines. Compliance with regulations ensures the smooth functioning of your operations and fosters a positive reputation within the industry.
You can click here to see our guide on FDA and GMP certifications that you will need for operating a warehouse or factory in Thailand for food processing or cannabis cultivation.
VI. Sustainable Practices:
As the world becomes more environmentally conscious, sustainability is a key consideration for businesses in any sector. Embracing eco-friendly practices not only reduces your carbon footprint but also enhances your brand's reputation. We explore some sustainable approaches and technologies that can be integrated into food processing and cannabis cultivation operations in Bangkok.
Renting Cold Storage Units and Warehouses in Bangkok
At Hero Realtor, we have a number of cold storage units, factories and warehouses at our disposal that could be your perfect rental solution for cannabis growing or food processing. Please see three properties below that could really fit in with you plans:
Pathum Thani Warehouse for Rent – ONLY 80,000 THB per month, perfect for commercial cannabis cultivation.
Pathum Thani Food Factory for Rent – ONLY 60,000 THB per month, perfect for those who need a clean factory or space for food processing.
Bangkok Cold Storage Warehouse for Rent – ONLY 187,000 THB per month, perfect for those who seriously need a cold storage space on the outskirts of the city.
Final Thoughts on Renting Bangkok Warehouses for Cold Storage and Cannabis Growing
Bangkok's dynamic landscape provides a fertile ground for the growth of the food processing and cannabis cultivation industries. By identifying the best cold storage warehouses and clean facilities, businesses can pave the way for success in these thriving sectors. As the city continues to evolve, keeping up with regulatory changes and incorporating sustainable practices will be crucial in maintaining a competitive edge and establishing a lasting presence in these exciting markets.
Hero Realtor is a market-leading Bangkok real estate agent with a reputation for honesty, sincerity and expertise on everything Bangkok property related. Let us help you find the perfect Bangkok factory or warehouse that could be used for cold storage or food processing.
It's highly recommended that you contact use directly today by emailing us here so we can help you find the rental factory/warehouse that suits your needs and budget.