Understanding Thai property laws is essential if you are renting or buying a property in Bangkok. Finding a reliable Bangkok real estate guide or honest advice is important when discussing the possible purchasing terms for buying a condo in Bangkok. The most common purchasing terms are 'freehold' and 'leasehold'.
But what are freehold and leasehold terms and what are the differences between the two? The Thai property laws on a foreigner buying or owning a condo are very specific.
Let us help you to understand the legal differences between leasehold and freehold terms so you can make a well guided and well-informed decision.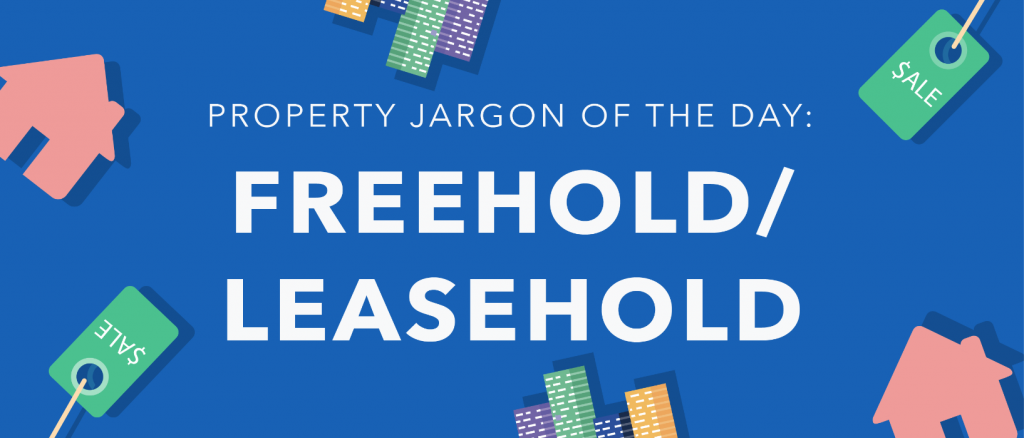 Bangkok Real Estate: Understanding Freehold Purchasing Terms
We want to simplify this information as much as possible so as to be clear and concise. However, we would always recommend that you contact a Thai property lawyer to ensure you are receiving the latest up to date advice in regards to the legal requirements of Freehold purchasing terms.
Owning a property via Freehold terms means you will have exclusive rights of possession. You will retain the rights and claims of the property in perpetuity. According to Thai property laws and code, foreign ownership pertains to a property that is owned in Thailand by a foreigner from a foreign nation.
If you are a foreign buyer in Thailand, the best purchasing option is a freehold condominium. Did you know that condominiums have a special status in Thailand?
The Condominium Act B.E. 2522 (1979) states that the special status outlined in the act allows foreign freehold ownership of a condo unit, and also common property co-ownership. As a foreigner, you can purchase up to "49% of the total floor area of a condominium on a freehold basis". It is extremely essential that you are fully aware of the condo foreign ownership quota before you even consider buying a condo in Thailand.
Freehold Transfers, Fees & Taxes
Before purchasing a condo in Thailand, it's also important to understand the transfers, fees, and taxes involved with Freehold terms.
Property taxation in Thailand can be a complicated affair. Many foreign condo buyers just simply don't understand the tax liabilities that can arise when either buying or selling condos in Thailand. Regardless of your nationality, you will have to pay taxes and other fees when purchasing a condo in Bangkok.
Here is an example of the taxation fees when buying a property in Thailand

On the day of the ownership transfer, a transfer fee of 2% of the official appraised value of the property must be paid at the Land Office. However, it depends on the terms in the Sale and Purchase Agreement who will have to pay the transfer fee.
Benefits of Freehold
Here are some of the benefits of owning a condo in Thailand with freehold terms:
Complete your own repairs – As the individual owner of the property, you can choose when to make repairs to the property, not the complex owner.
Voting Rights – You will have voting rights in regards to the management of the overall complex. With leasehold, you would not have so many rights in this regard.
Transferring your property – Freehold terms allows you to be able to pass on your property to others. This is ideal if you have a family and want to pass on your property to family members. With a leasehold, your surviving family members would receive nothing.
Control buying/selling – Because you will own the property exclusively, you can choose who to sell the condo to and also the conditions of the sale.
Forever Owned – You will own the property forever as a Freehold condo owner, unlike leasehold, which is only yours for a set amount of years.
Limiting fees – As a Freehold owner, you aren't obligated to pay the maintenance membership fees that leasehold owners have to continually deal with.

Understanding Leasehold Terms
The second major alternative to obtaining a condo in Bangkok is via Leasehold Purchasing Terms. If you buy a property in Bangkok and it's by a Leasehold Title, it means you are getting a 30-year lease on the property. However, in practice, leaseholds for 60-years can be obtained via the "30+30" system. This system means you will agree a 30-year lease between you and the freehold title owner, with a legally binding extension of another 30-years, making it 60 years in total.
Although leasehold owners will have limited ownership based on the set period of the agreement, this is a great option for those who do not want to own a property but want the right to live in it for a set amount of time. It's also important to remember that in the event of death to the leaseholder, the contract is terminated.
Benefits of Leasehold
What are the benefits of leasehold? Why is lease better in some cases than renting or buying outright with freehold terms? Here are some of the key benefits of purchasing a condo in Bangkok with leasehold terms.
Leasehold – One of the key benefits of having a leasehold on a Bangkok condo instead of renting one is you can re-rent the property to other interested renters or list it with property rental sites and agents. You could get some decent returns back on the condo, which means it could be seen as an investment. Obviously, this is very difficult to do if you are only renting the condo.
Low transfer fees in case of selling – Another major benefit of the leasehold terms is the low transfer fees in case of a sale of the property that is only 1% of the remaining lease value.
Some Control over Decision Making – If you have a favorable leasehold agreement in place, you will have some leeway and the ability to make some changes to the property, which you wouldn't if only renting.
Ideal for Single People – If you do not have any family members to pass on your property to, leasehold is the perfect option. If the leaseholder passes away, the property goes back to the freehold owner and the contract is terminated.
In an ideal world, owning a condo in Bangkok with Freehold Titles is usually the right decision. However, if you want to have the rights to live in the property for a long time but do not want the hassles of owning the property, leasehold would be the preferred option.
At Hero Realtor, we have a cool handpicked selection of Bangkok condos available for purchase with both Freehold and Leasehold terms. Send us an email or call us directly for more advice in regards to deciding the correct choice to make. This Bangkok real estate guide for Leasehold Vs Freehold terms will help you to understand what is the right path for you to get on the Bangkok property ladder today.