When it comes to finding the best Bangkok schools for your kids, not many can match The American School of Bangkok. It's always important to give your kids the best international-style education possible, and with so many schools in and around the city, it can sometimes be difficult to make the right choice at the first time of asking.
The American School of Bangkok is one of the most prestigious Bangkok school establishments. It's the ideal school for those who want their kids to receive an American-style curriculum-based education in Bangkok. It's also important to bear in mind that ideally, you would be able to rent or buy properties close to the school to make your home life much simpler. Running a family and having a high-powered job in the city can be difficult things to manage. However, at Hero Realtor, we have some great advice about potential international schools in Bangkok. And also in regards to your rental property and real estate options close to the schools.
The American School of Bangkok Overview
The American School of Bangkok first opened its doors in 1983. The ASB international school is accredited by the Thai Ministry of Education and the Western Association of Schools and Colleges (WASC). The ASB is an international school in Thailand that provides learners with the best American curriculum in Thailand from Preschool to Grade 12.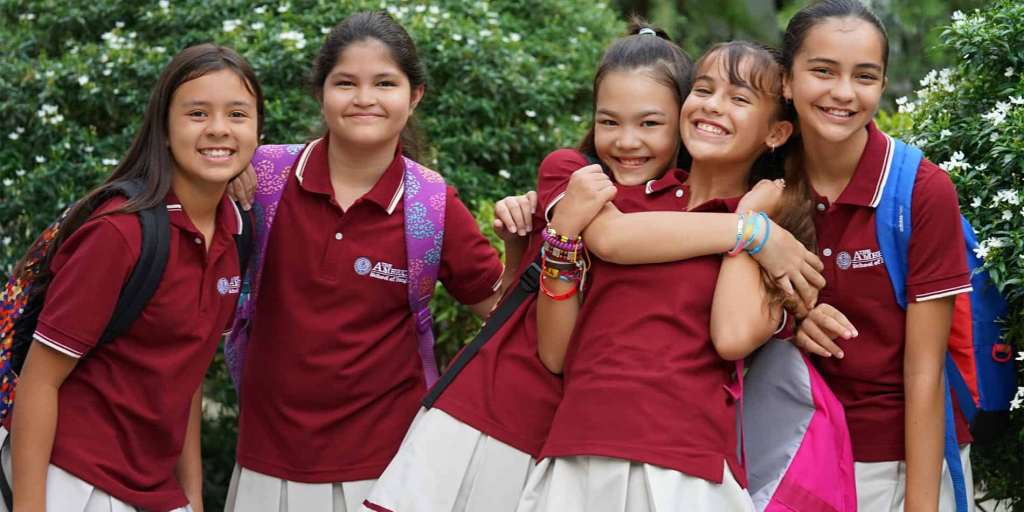 The exceptional academic programs in ASB produce top students who are accepted to some of the best universities internationally for over 30 years. Some of the leading colleges that students from The American School of Bangkok (ASB) have been accepted to include; The University of Washington, Harvard University, the University of Tokyo, University of California, Berkeley, Oklahoma State University, and Pennsylvania State University, to name a few. Most students are offered academic scholarships to these and other leading universities.
More About This Prestigious Bangkok School
The American School of Bangkok is located in a serene environment to ensure students focus entirely on their studies. ASB has two campuses; The Green Valley Campus in Bangna and Sukhumvit Campus. Each campus has spacious classrooms fitted with modern facilities to ensure students get the best education. The science labs are professionally set up and learners who love the sciences will experience top of the range facilities as they carry out experiments.
There are computer labs, music studios, basketball courts, a football field, a gymnasium, and even a pitch and putt practice golf course (at Green Valley Campus). If you are looking for an international school in Bangkok for your child, then ASB is a perfect choice. Your child will graduate as an all-around student and they can develop other skills apart from education. There are boarding facilities at the Green Valley Campus.
The American School of Bangkok encourages its students to live like one big family. They provide a supportive environment that motivates learners to achieve their best. The curriculum offered at ASB will challenge learners to get out of their comfort zone in all aspects of life. The school also provides a certified program known as AP Capstone that allows learners to acquire college credit while they are still in high school.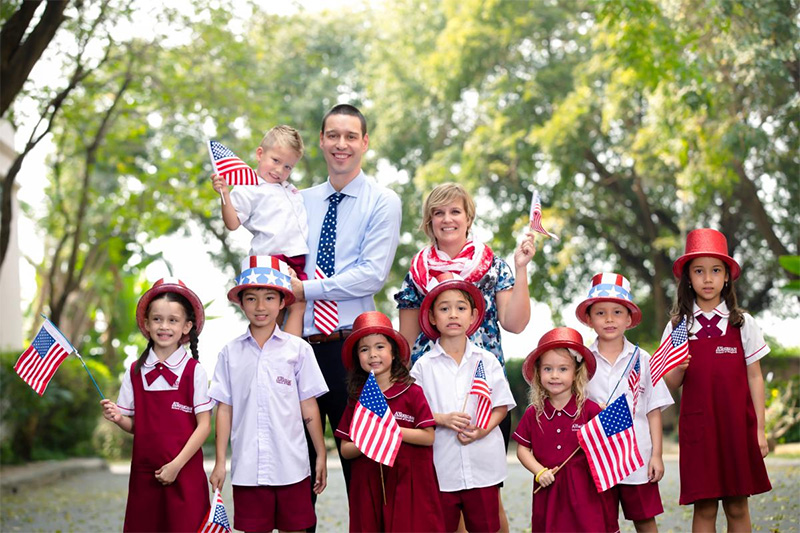 Finding Properties to Rent Near The American School of Bangkok
Now that you know more about the school, it's time to start thinking about finding properties to rent near The American School of Bangkok. The Green Valley Campus is located at Bangna, which is a very central Bangkok location. This is one of the most popular areas to live for ex-pat families living and working in Bangkok. And it only makes sense that you want to find rental properties near to the school to simplify your home life.
Alternatively, the school also has a 'Sukhumvit' Campus. This branch of the school is located on Sukhumvit 59-59/1 in the Wattana district of Bangkok, which is also a popular area to live and work for foreign ex-pats. It's great to have so much regarding schools. But we also have some nearby properties to rent near The American School of Bangkok in the Sukhumvit area close to the campus.
At Hero Realtor, we have all your bases covered in regards to Bangkok international school options. And also for rental properties near the schools. For more Bangkok international school options, please click here. For any more details in regards to rental properties near schools, you can email us at contact@herorealtor.com.