Nestled gracefully within the Khlong Tan Nuea and Khlong Tan sub-districts of Wattana District, lies the illustrious neighborhood of Phrom Phong, affectionately referred to as Sukhumvit 39. What was once a humble community has gracefully metamorphosed into a captivating modern oasis, where luxury and convenience intertwine, seamlessly blending with a rich tapestry of diverse cultures.
Renowned as one of Bangkok's most opulent enclaves, Phrom Phong stands tall as a prominent business district and a vital artery of the city's transportation network. But behind the gleaming skyscrapers and bustling streets, a captivating history awaits exploration—a journey that unravels the essence of this alluring destination.
When considering real estate investment opportunities in Bangkok, Phrom Phong stands out as one of the most sought-after and promising areas. Located in the heart of Bangkok, this upscale district offers a unique blend of modernity, convenience, and traditional Thai charm. In this article, we will explore the reasons why investing in Phrom Phong real estate is a prudent decision for both homeowners and investors.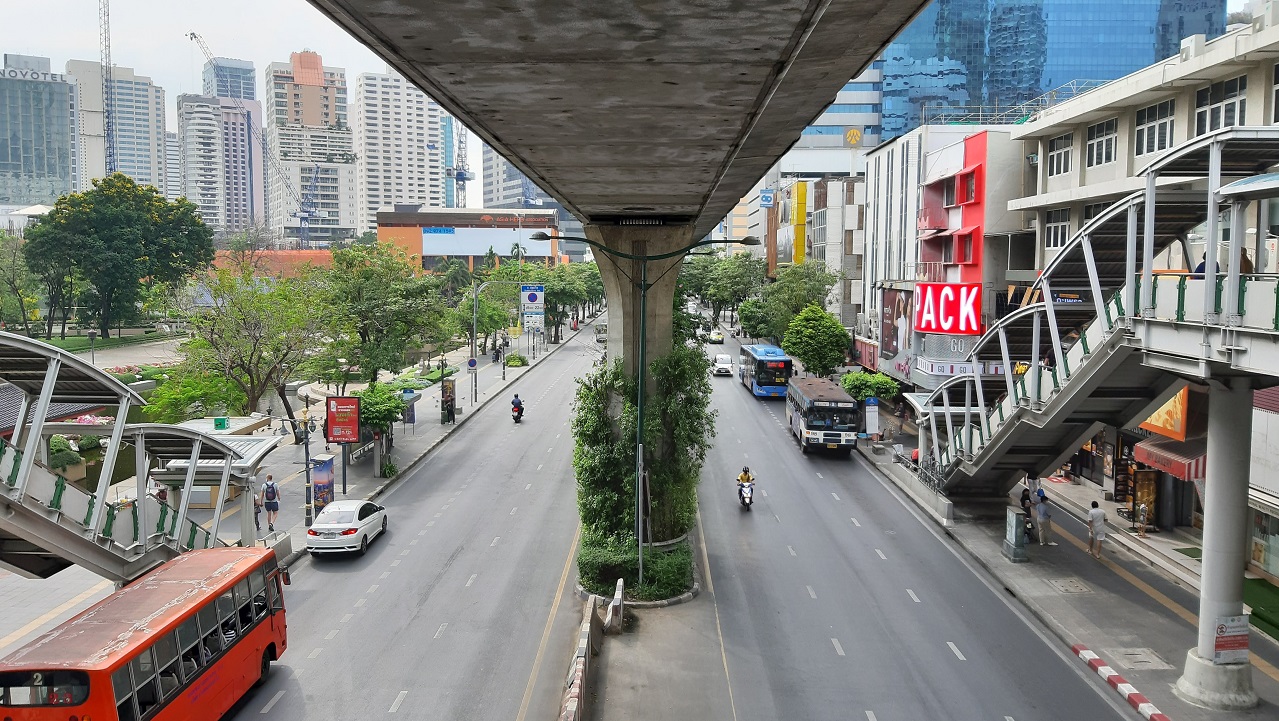 Prime Location
Phrom Phong's location is undoubtedly one of its key attractions. Situated in the Sukhumvit area, it is well-connected to major business districts, entertainment hubs, and shopping centers. The neighborhood is serviced by the BTS Skytrain, making commuting in Bangkok a breeze. Whether you're a professional seeking proximity to work or a tourist looking for a convenient base to explore the city, Phrom Phong's strategic location caters to all.
Vibrant Lifestyle
Phrom Phong boasts a vibrant and cosmopolitan lifestyle that appeals to locals and expatriates alike. The area is brimming with high-end restaurants, trendy cafes, and boutique shops. Residents can indulge in a diverse range of culinary delights, from authentic Thai street food to international cuisines. Moreover, Phrom Phong is home to numerous wellness centers, spas, and recreational facilities, offering an elevated living experience to its inhabitants.
World-Class Shopping
For avid shoppers, Phrom Phong is a paradise. The district is known for housing some of Bangkok's most luxurious and upscale shopping centers, including The Emporium and EmQuartier. These malls offer a vast selection of international brands, designer boutiques, and cutting-edge technology stores. The presence of high-end retail also adds value to the real estate in the area, making it an appealing prospect for investors seeking long-term appreciation. Here are the best shopping options near Phrom Phong:
The Em District
Emsphere
Villa Market
Washington Square
Rain Hill Community Mall
Education and Healthcare
Families looking to settle in Phrom Phong will find excellent educational institutions in the vicinity. Several international schools with renowned curriculums cater to expatriate families, ensuring top-notch education for children. Additionally, the neighborhood is equipped with modern healthcare facilities and hospitals that provide high-quality medical services.
Investment Potential:
Phrom Phong real estate has consistently demonstrated strong investment potential over the years. The demand for properties in the area has remained steady due to its favorable location and the attractive amenities it offers. As Bangkok continues to develop as a major global hub, Phrom Phong's value as an investment destination is expected to rise further.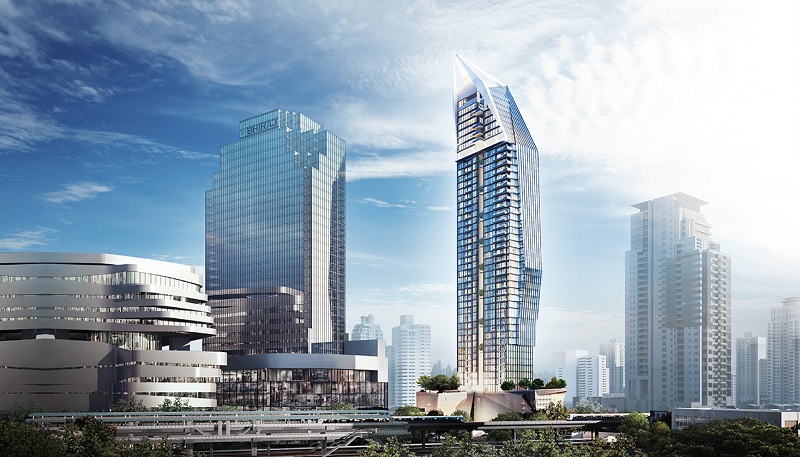 Luxury Condominiums:
The real estate landscape in Phrom Phong mainly consists of luxury condominiums, designed to meet the high standards of living expected by residents and investors. These condominiums come equipped with modern amenities, such as swimming pools, fitness centers, rooftop gardens, and 24/7 security. The opulent living experience and exclusive facilities make these properties highly desirable in the real estate market.
Green Spaces and Parks:
Amidst the bustling cityscape, Phrom Phong offers residents ample green spaces to unwind and connect with nature. Benjasiri Park, also known as Queen's Park, is a prominent attraction in the area, providing jogging tracks, playgrounds, and serene lakes for relaxation. The presence of such recreational spaces enhances the overall livability of the neighborhood.
Here are some nearby hospitals and other local amenities in and near to Phrom Phong:
Hospitals:
BBH Hospital
Banphaeo General Hospital (Phrommit Branch)
Thai Eye Center Rama 3
Samitivej Sukhumvit Hospital
Others amenities nearby:
Thonglor Police Station
Bangkok Bank
Krung Thai Bank (Sukhumvit 47 branch)
Kasikorn Bank (Ratchadapisek rd. Branch)
Siam Commercial Bank (Sukhumvit 39 branch)
Buy Phrom Phong Real Estate Today
Investing in Phrom Phong, Bangkok real estate presents a compelling opportunity for those seeking a high-quality, upscale lifestyle in one of the city's most prestigious areas. With its prime location, vibrant lifestyle, world-class shopping, and excellent amenities, Phrom Phong has become a preferred choice for homeowners and investors alike. As Bangkok continues to thrive as a global city, the value of real estate in Phrom Phong is likely to soar, making it a promising investment prospect for the future.
At Hero Realtor, we can help you find the perfect property for sale or rent in Phrom Phong.
In conclusion, the Phrom Phong area in Bangkok offers both luxury and prosperity to its residents and investors. With its central location and abundance of amenities such as shopping malls, private hospitals, international schools, and upscale residences, it is no wonder that land prices and property values have been continuously increasing. If you're looking for a prime location with a high standard of living, Phrom Phong should definitely be at the top of your list.
Please click here to find the best Phrom Phong condos and houses for sale.
Please click here to find the best Phrom Phong condos and houses for rent.
Search for your ideal property for sale or rent, for residential or investment purposes, in the best prices possible and be ensured you get what you pay for by checking us out and getting in touch with us by clicking here.