When it comes to sourcing luxury Bangkok properties for both sale or rent, at Hero Realtor we have all the bases covered. And if you are looking for something a bit special and high-end, then we seriously have some options you need to see right away.
Are you looking for a massive condo in the heart of Bangkok? If so, you have come to the right place. You seriously need to check out this expansive 6-bedroom condo for sale or rent in the heart of Bangkok. Yep, you heard us right… a 6-bedroom condo set over 630sqm! We told you, when it comes to luxury Bangkok properties, we are your ultimate one-stop-shop!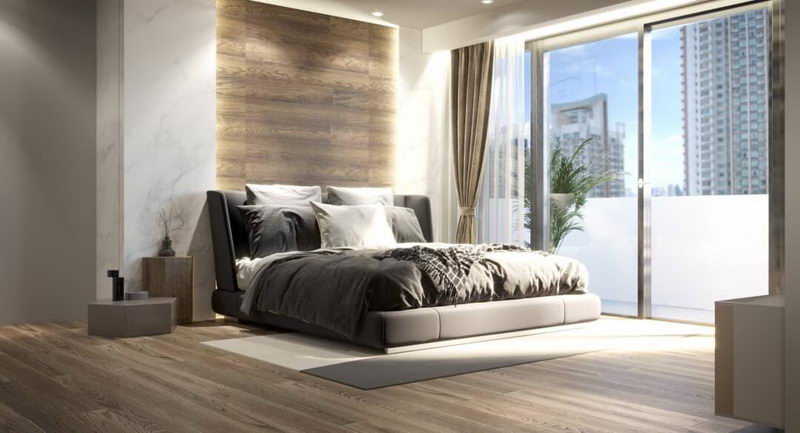 Luxury Bangkok Properties
Here are the specifications of this 6-bedroom Bangkok condo:
Type: Duplex Condo
Bedrooms: 6
Size: 630sqm
Location: Bangkok, Sukhumvit 11, near to BTS Nana
Rental Price: 250,000 THB per month
Sales Price: 70 million THB
As you can see, this is not your normal Bangkok property. Did you ever see a 6-bedroom condo before? How about a duplex condo that is set over 630sqm? Yep, this is not something you see every day. And you better move quickly if you do not want to miss out. When it comes to luxury Bangkok properties, this one takes some beating.
The location is in the heart of the city on Sukhumvit Soi 11, which is near to the BTS Nana station. It's a very central location with equal distances to the EmQuartier, Lumphini Park, and the Show DC venue. If you live or work in the city and want to stay close to everything, this is one of the best options. And it's even better if you are a family with kids.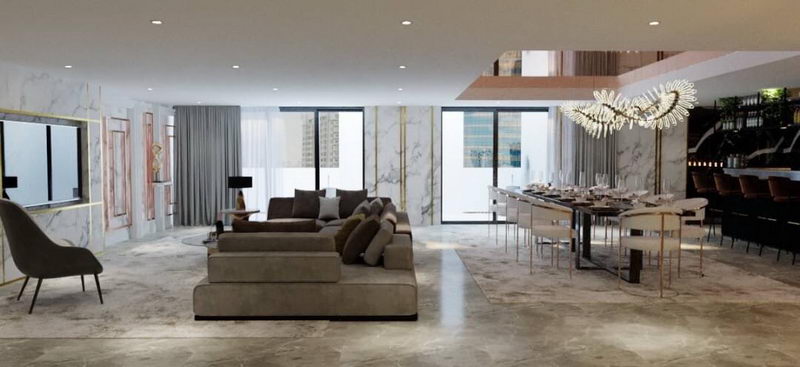 Luxury Bangkok Properties in the City
The interior of this special Bangkok condo is simply scintillating. The ultra-spacious open-plan living area is home to an amazing lounge, a massive dining space and table, and a gargantuan bar area that world put some drinking establishments to shame. With marble countertops everywhere, gleaming floors, 6 luxury bedrooms, and mesmerizing views looking out across the city, are you salivating yet?
Although there are some great luxury Bangkok properties to buy and rent in the city, not many can match this option. This 6-bed condo is ideal for a large family, a large group of friends, or as a party condo to rent out to other groups. It could actually be a very good investment in terms of rental returns. You can charge large rates for a unique property of this size. The rent is currently set at 250,000 THB per month. And the property is for sale for 70 million THB. Although you might think the prices are high, when compared with like-for-like properties, you find there is nothing to compare this property to.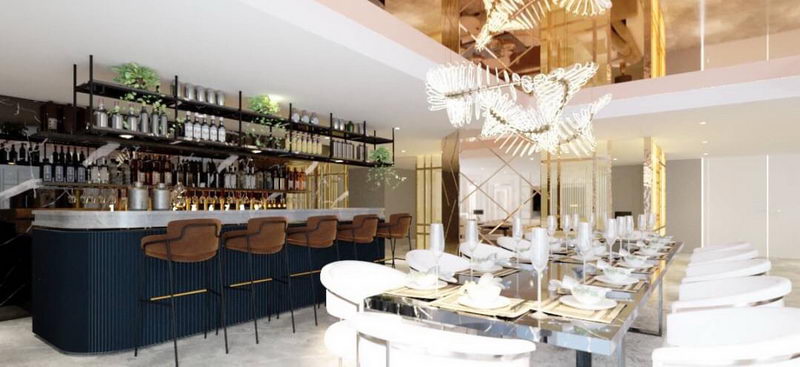 Central Location in Bangkok
This stunning condominium is located in the 5-star Kalista Mansion luxury development and is quite the opportunity. In terms of luxury Bangkok properties, this is something special. As most potential buyers and renters in Bangkok are always looking for the cheapest condo options, this is on another level entirely. This is not for the normal homebuyer. This property is ideal for those who have money on the hip and the foresight to see the potential it holds.
Are you looking for something completely different? This Bangkok 6-bedroom duplex condo is set over 630sqm and epitomizes that concept. If you want to see the full listing with photos, the full specs, and even a map of the location, please click here.
If you are looking for other Bangkok condos for rent, you can click here. Alternatively, we also have some of the best condos and villas for sale in Bangkok. Click here to see those. For any inquiries, you can email us directly via the website or even message us on our Facebook page here.