Bangkok's Bang Na District: A Hidden Gem of Luxury Living for Chinese Residents
Bangkok is an ever-evolving mosaic of culture, luxury, and tradition. The city seamlessly fuses modernity with its historical roots, making it a desirable destination for many expatriates. Especially for our fellow Chinese residents, Bangkok offers a taste of familiarity coupled with a rich Thai culture, a combination found most uniquely in the Bang Na district. This guide aims to steer you through the intricacies of buying or renting a luxury house in Bang Na, ensuring you make the most informed decision.
Please click on the link to see a bunch of the Best International Schools in Bangkok for Chinese Families.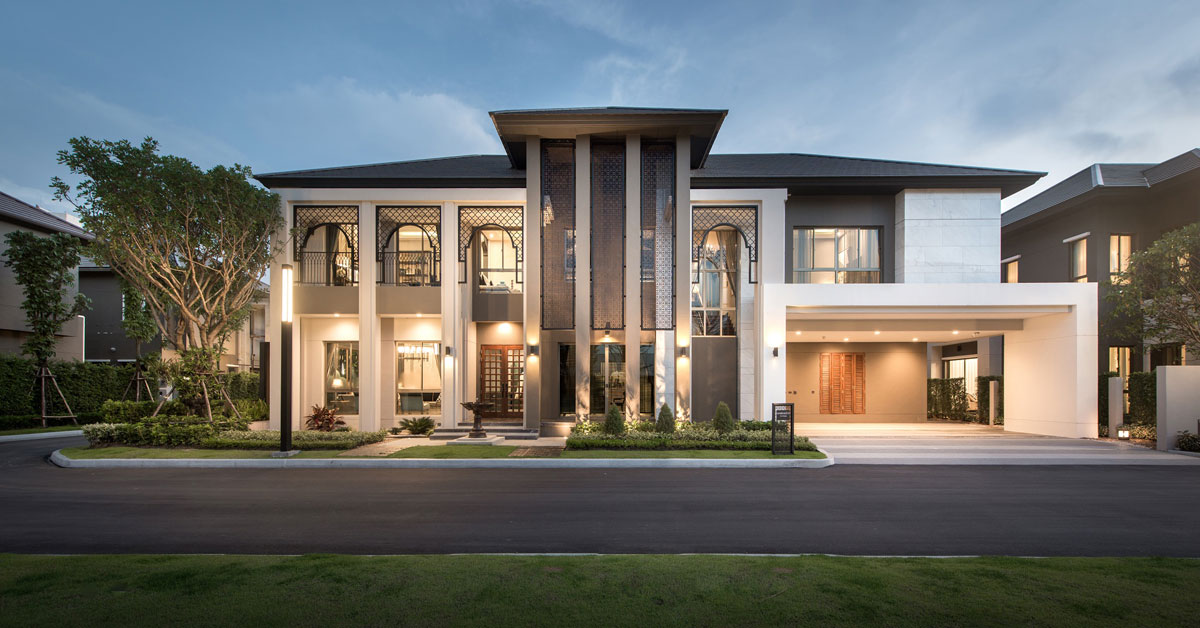 Understanding Bang Na:
Located to the southeast of Bangkok's heart, Bang Na offers a perfect balance of city life and serene surroundings. The district has become a hotspot for luxury residential establishments, making it a prime choice for Chinese residents who crave a blend of comfort, luxury, and cultural affinity.
Why Bang Na is Ideal for Chinese Expatriates:
Proximity to International Schools: For families, the presence of reputed international schools is a boon.
Easy Access to the City and Airports: Whether you're a businessman or a traveler, being close to the Suvarnabhumi Airport and Bangkok's business districts is an advantage.
Local Amenities: With mega shopping complexes, healthcare facilities, and a range of restaurants offering Chinese and Thai cuisine, Bang Na ensures you never miss home.
Best Nearby Amenities for Living in Bang Na
"Bang Na" is a district on the eastern outskirts of Bangkok, Thailand. Over the years, Bang Na has seen substantial development due to its strategic location near the airport and major highways, as well as the presence of the Bangkok International Trade and Exhibition Centre (BITEC). As a result, many amenities and facilities have sprouted to cater to both locals and expats living in the area.
Here are some of the best amenities and attractions you'd want to consider if you're living in or around Bang Na:
Shopping and Entertainment:

Mega Bangna: A massive shopping complex with a plethora of brands, restaurants, a movie theater, and an IKEA.
CentralPlaza Bangna: Another large shopping center with a variety of retail and dining options.

Green Spaces:

Bang Na Park: A place to jog, relax, or even enjoy some aerobics sessions during the evening.

Transport:

BTS Bang Na Station: Provides convenient access to other parts of Bangkok.
Easy Access to Sukhumvit Road and Bangkok-Chonburi Motorway: These are major routes that lead into the central parts of Bangkok and towards Eastern Thailand, respectively.

Healthcare:

Sikarin Hospital: A renowned private hospital in the area.
Bang Na Hospital: For general healthcare needs.

Education:

There are various reputable schools in and around Bang Na, catering to both local and international curricula.

BITEC (Bangkok International Trade & Exhibition Centre): One of Asia's premier venues for exhibitions and conventions.
Dining: Bang Na boasts a range of dining options, from local Thai eateries to international cuisine. Seafood restaurants are especially popular in this district.
Local Markets: For a local shopping experience, you can visit fresh markets where you can buy produce, street food, clothing, and other goods.
Fitness Centers: Given the urban development, there are various modern gyms and fitness centers in the district.
Temples: Experience Thai culture by visiting local temples and observing traditional practices.
Proximity to Suvarnabhumi Airport: This is especially beneficial if you travel frequently, as Bang Na is closer to the airport than most parts of central Bangkok.
Housing Options: From condominiums with modern amenities to single detached houses in gated communities, there's a variety of housing options catering to different budgets.
Keep in mind that the exact amenities and their relevance to you would depend on your personal preferences and lifestyle needs. It's always a good idea to explore the district firsthand to get a feel for what it has to offer.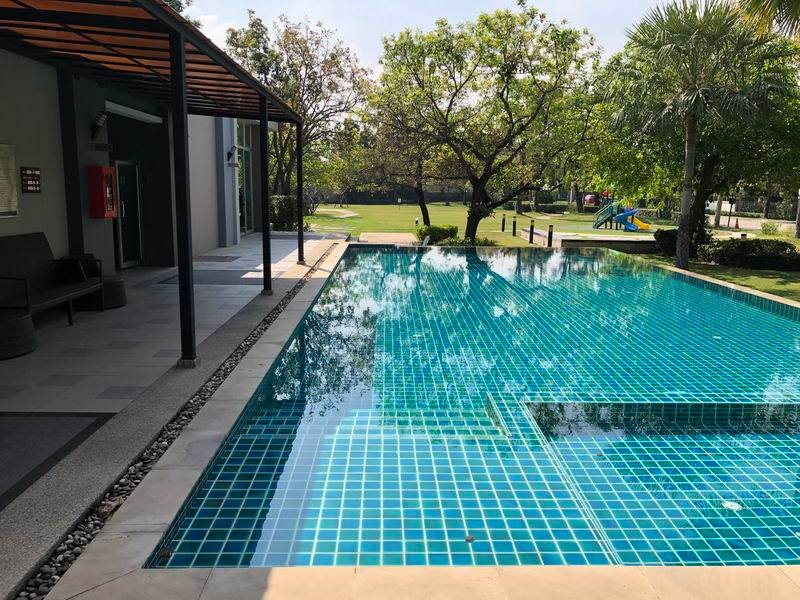 Renting vs. Buying:
Renting: Ideal for those who aren't sure about long-term commitments. It provides flexibility, lesser upfront costs, and an opportunity to understand the locale before making a purchasing decision.
Buying: Suitable for those looking for a long-term stay or an investment. With Bangkok's real estate market on the rise, purchasing a property in Bang Na could be a promising investment.
Tips for Chinese Buyers and Renters:
Research the Developer: Whether you're buying or renting, understanding the credibility of the property developer is crucial. Look for developers with a history of delivering quality projects.
Legal Assistance: Engage a local lawyer familiar with Thai property laws to ensure a seamless transaction process.
Negotiation is Key: Much like in China, negotiation is a part of the Thai culture. Whether you're buying or renting, don't hesitate to negotiate the price.
Understand the Leasehold and Freehold System: While foreigners cannot directly own land in Thailand, they can own the building or structure on the land. Explore leasehold options or consider setting up a limited company.
Cultural Integration:
While Bang Na is becoming increasingly popular among Chinese residents, understanding local customs will make your integration smoother.
Wai Greeting: Adopt the traditional Thai gesture of greeting. A small bow with palms pressed together is a sign of respect.
Shoes Off Indoors: A common practice both in China and Thailand. When entering someone's home or certain businesses, remove your shoes.
Learn Basic Thai: While many Thais speak English, knowing simple Thai phrases can make daily interactions pleasant.
Key Takeaways
Bang Na offers an unprecedented opportunity for Chinese expatriates in Bangkok. Its blend of luxury, convenience, and cultural nuances makes it an attractive location. Remember to:
Consult professionals during your buying/renting journey.
Immerse yourself in the local culture.
Enjoy the unique blend of Chinese and Thai communities in Bang Na.
Bangkok's charm, coupled with Bang Na's allure, is waiting to be explored. Whether you're looking to rent or buy, this district promises a life of luxury and cultural richness for our Chinese community. Welcome to your new home!
Please click on the link to see some of the best luxury houses for sale in the Bangkok district of Bang Na.
Please click on the link see some of the best luxury houses for rent in the Bangkok district of Bang Na.
Hero Realtor Bangkok are that reliable and professional Bangkok real estate agency that are experts providing Chinese expats in Bangkok with trustworthy advice and property suggestions. Please click here to view our website directly or click here to email us.