If your children go to Brighton or Wellington Bangkok International Schools, we have an amazing 5-bedroom family-style house for rent or sale nearby. It only makes sense to simplify your home life by renting or buying Bangkok properties that are near to the school. And this is exactly what you will get with this stunning 5-bedroom Bangkok family house.
Doing the best for your family and kids is at the top of any list for parents. And by renting or buying a property near Brighton or Wellington Bangkok International Schools, you will ensure your kids can easily get to school each day while you are out working to secure their future.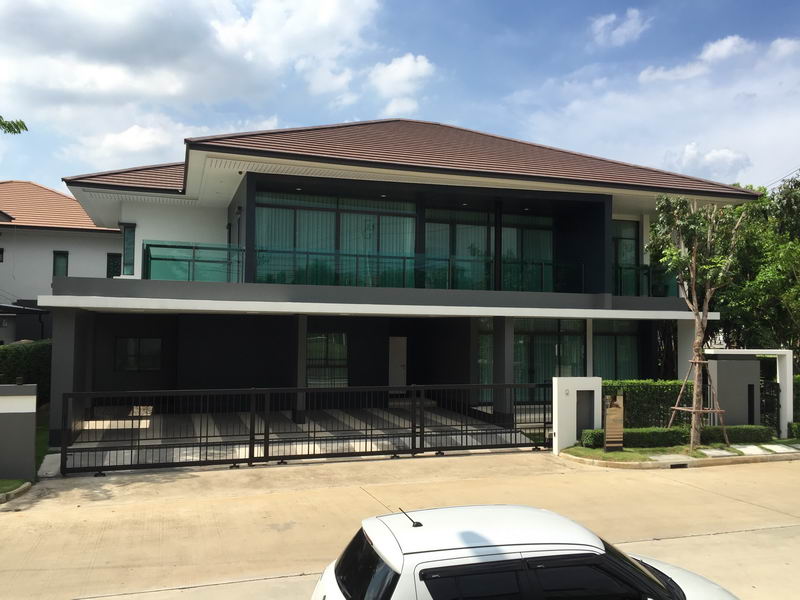 Real Estate Options Near Brighton & Wellington Schools
At Hero Realtor, we take massive pride in offering the best-handpicked selection of houses and condos for rent and sale in Bangkok and its surrounding areas. We have a great choice of properties for rent near to many of the best Bangkok international schools. And two of the best are most definitely the prestigious Brighton & Wellington International Schools.
Both Brighton & Wellington Schools are highly respected and seen as two of the best schooling options in the city for foreign residents looking to secure the future of their kids. The schools are located in the Krungthep Kreetha area of Bangkok, which is very popular with high-end Thai families and affluent Western families. And we have a top-notch 5-bedroom house for sale and rent near to the schools at Krungthep Kreetha.
5-Bedroom Bangkok House For Rent or Sale
If your kids do go to Brighton International School or Wellington College Bangkok International School, we have some great options for you. Check out the details below for this stunning and modern 5-bedroom house that is located at Krungthep Kreetha near both schools.
Type: Large Detached Family House
Bedrooms: 5
Size: 399sqm
Location: Bangkok, Krungthep Kreetha
Rental Price: 140,000 THB per month
Sales Price: 32 million THB (REDUCED PRICE)
This large and spacious detached 5-bedroom house is the perfect abode for a family with kids that attend Brighton or Wellington Bangkok international schools. The house enjoys a very modern ambiance and an open-plan layout. The house is situated on a gated estate with 24-hour security and enjoys lots of privacy. The interior design utilizes modern styles and high-end furnishings to create a property that is very desirable, both as a rental or sales option.
This majestic property comes fully furnished and is ready to move into right away. The furniture is top-quality, and with 5-bedrooms, this is a property that is ideal for those with a few kids and who appreciate space. For more details on the property, you can click here to see the full listing with lots of photos and other options. You can also email us directly at contact@herorealtor.com or send us a LINE message at herorealtor for any questions or inquiries.
Renting and Buying Property near Bangkok International Schools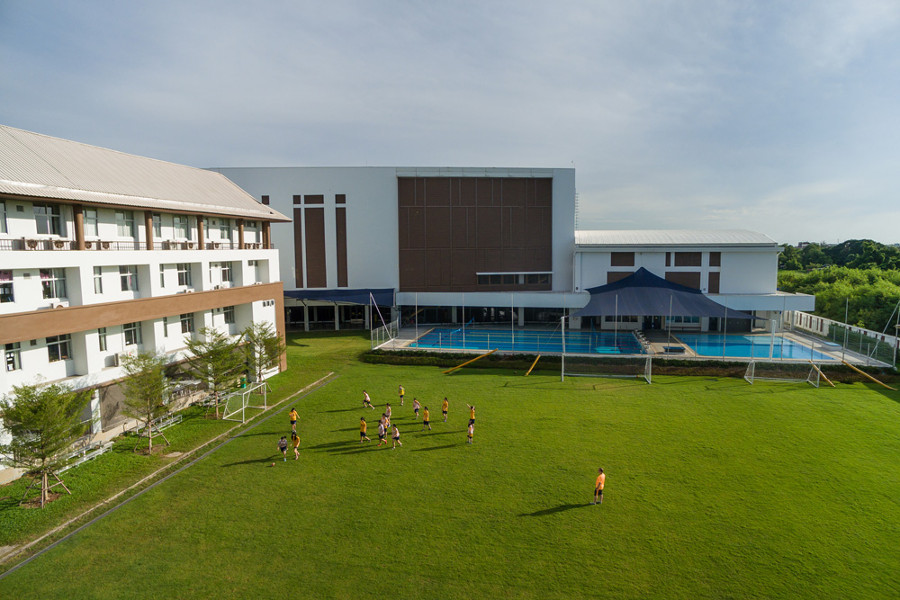 At Hero Realtor, we have lots of rental and sales options near to some of the large and best Bangkok international schools. We have properties to rent near Bangkok schools such as King's College Bangkok, Well's International School, both Brighton and Wellington as mentioned above, Stamford International University, and many more.
To see a full list of international schools in Bangkok with recommendations for both rental and sales properties nearby, you can click here. If you have any questions or need any advice on real estate near the best schools in Bangkok, please contact us right away.
When it comes to simplifying the home life of our family, our property choices are very important. You want your kids to be a comfortable as possible while they are studying for their future. These are their formative years, so you must make the right choices now at the right time.