If you are looking for a stunning and spacious 4-bedroom Bangkok house for sale or rent, we have an amazing deal for you. One that you cannot afford to miss. Especially in the current environment.
We are currently amidst a buyers' market in the Bangkok real estate scene. And you can find some great deals if you look about. We have done the 'looking about' for you and found you this spacious 4-bedroom home. You will not find many better deals when researching like-for-like properties in and around Bangkok.
Bangkok House for Sale or Rent
Here is a rundown on the specifications of this lovely 4-bed house:
Type: Detached House
Bedrooms: 4
Size: 260sqm
Location: Bangkok, Bang Kapi, Hua Mak, Krungthep Kreetha
Rental Price: 90k THB per months
Sales Price: 15.9m THB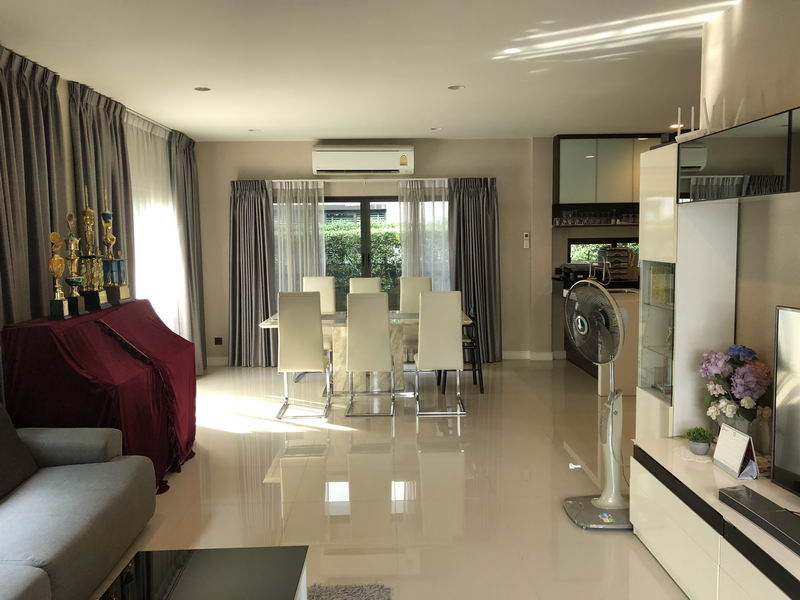 This Bangkok house for sale or rent represents a fantastic deal. As you can see, this detached house is located in a gated estate in Bang Kapi area of Bangkok. The location is perfect if you are looking for somewhere to live near to Bangkok without being right in the middle of the madness.
Location is always important when it comes to living in Bangkok. But the reality is that you will not find so many houses in the heart of the city that have realistic price tags. Houses in the heart of Bangkok are usually overpriced and not that nice. This is why you need to search on the outskirts of the city to find the real bargains. And they are plentiful if you know the market.
Bangkok House for Sale and Rent Details
This Bangkok house for sale or rent has 4-bedrooms, is set over a spacious 260sqm, and enjoys a private and detached layout. It really is the ideal house for families, or couples thinking about bringing another person into the world. And with the location in a gated community with 24-hour onsite security, your safety is guaranteed.
This house enjoys a very modern interior and exterior design. Inside you will find lots of spacious open-plan living spaces decorated in light tones with gleaming ceramic floors and high ceilings. Everything about the living spaces and bedrooms screams modernity. This is a comfortable and stylish modern home, and with the value for money rental and sales prices, it's a true bargain. And if you want to know more, just check out the full listing from the link at the bottom of the page.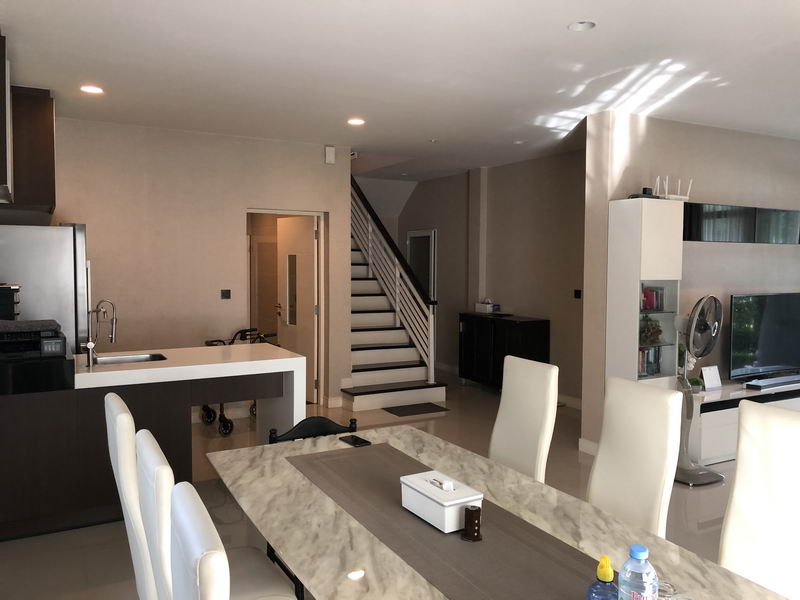 Bangkok Rental Properties
Are you looking to buy or rent? This Bangkok house for sale is also available for monthly long-term rental. The sales price is a very competitive 15.9 million THB, which is a great deal considering its size, appearance, and modernity.
However, if you are looking to rent, the monthly price is also very acceptable for a Bangkok detached house of this size and stature. The rental price is 90,000 THB per month. When you consider that a quality condo in Bangkok will cost you those kinds of prices, it makes this house rental option a fantastic deal.
If you want to know more about this property, you can click here to see the full listing. Here you will see a selection of photos, more details on the specs, and even a map location so you can get a better feel for the property.
Are you looking for properties for sale in and around Bangkok? If so, please click here to see a full list of top-notch condos and villas for sale in the city.
If you are in the market for Bangkok rental properties, we also have a stunning handpicked selection of Bangkok condos and houses for rent. Please click here to see a list of the best properties for rent in Bangkok.
For more news on everything related to Bangkok real estate, you can check out our blog/news/advice section by clicking here.