My advice to any foreigner in Bangkok thinking about buying a property furnished or unfurnished should check all their options before making any important decisions. For sure, buying a property in Thailand can be as simple and straightforward or as complicated as you want it to be.
You could probably use advice from a trusted Thailand real estate agent and a lawyer who knows Thai property laws and that should be enough to cover all bases. But there are some decisions you'll have to make for yourself.
A question we usually get asked at Hero Real Estate is should I buy a furnished or unfurnished Bangkok condo? And the typically Thai answer would be, up to you. However, let's discuss a few things first to see which one is the best option for you.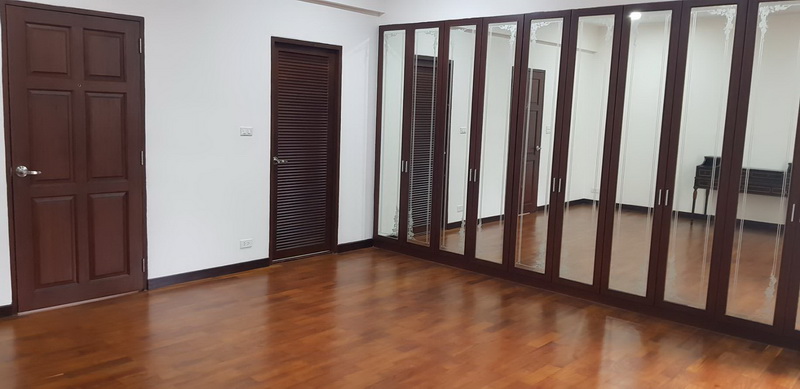 Defining Unfurnished Bangkok Condos
When talking about unfurnished properties in Bangkok, what does that really mean? Does unfurnished mean no furniture at all? Here is the definition of an unfinished condo in Bangkok below:
Kitchen: fixtures, cupboards, sink, built-in structures
White goods: refrigerator, washing machine, oven (but not always)
Bathroom: fixtures, basin, toilet, shower
Curtains or blinds
Defining Bangkok Condos that are Fully Furnished
It's also important to know what 'fully furnished' means so you don't get confused o end up not getting what you expected. Here is the definition of a fully furnished condo in Bangkok:
Bedroom: bed, chest of drawers/wardrobe, bedside table, lighting
Dining Room: table and chairs
Living Room: lounge, coffee table, TV
Kitchen: microwave
The term 'partially furnished' is also thrown about to confuse and muddy the waters even more. The definition of a partially furnished Bangkok condo is a property that has two large furniture items.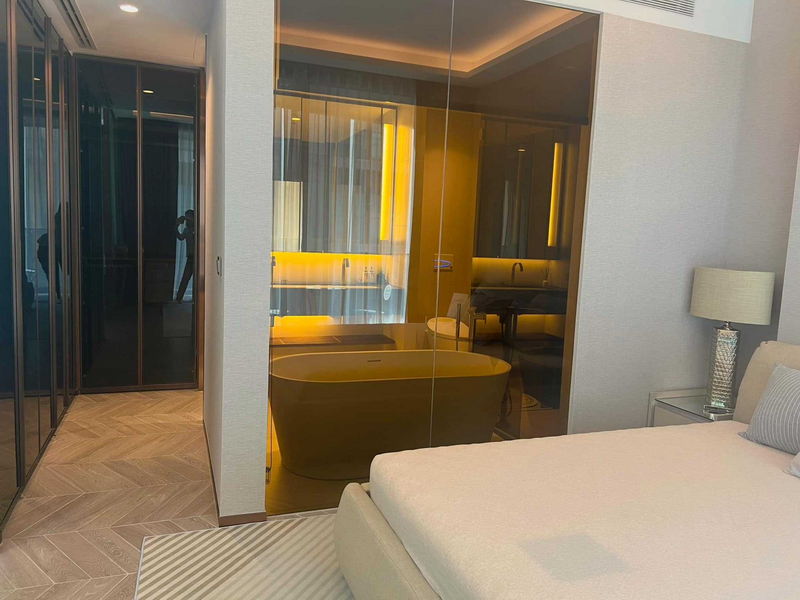 What are Turnkey Bangkok Properties?
When you hear the phrase 'Turnkey properties' it basically means they are fully furnished and have basic kitchen appliances, linen, kitchen utensils, and everything you need to start living there immediately.
Here are a few other things and quirks you need to know about furnishing and the fully furnished and unfurnished terms.
Kitchens
When you see that a property has a kitchen and appliances, it makes sense to buy or rent a property like that. Eating out for every meal can get expensive, even in Thailand, so having access to a kitchen can save you loads of cash in the long run. Most furnished kitchens in Bangkok condos will have a stovetop and a refrigerator, and a sink with hot and cold running water.
However, if you hear the term 'European Kitchen', it usually means the kitchen has more appliances such as an oven, extractor fan, microwaves, and more.
Furnished Vs Unfurnished – Pros & Cons
Let's take a look at the pros and cons of both unfurnished and furnished Bangkok condos. There's a case to be made for both. You might not want a furnished condo for a number of reasons and vice versa.
Furnished Condos Pros & Cons
Pros
Having furnished Bangkok condos is less stressful than going out to buy your own furniture. All you need to do is turn up, sign the rental or sales contract, make the agreed payment and you have a ready-to-move-in property that is furnished.
Attract up to 20% higher rental return, potentially higher for short-term rentals.
Buying a Bangkok condo in a brand-new development is a good idea because you get a fully furnished apartment that is decorated and furnished in the same style as the development.
Tax deductions may be applicable depending on your circumstances
Cons
You could get some hassles and troubles with the landlord if you are renting a fully furnished property over any charges for replacing older furniture or for any repairs if not already stated in your rental contract.
If you do not have clear definitions in your contract on the price to repair worn furniture, it can lead to disputes.
Unfurnished Condos Pros and Cons
Pros
If you are undertaking a long-term rental contract, you might want to buy your own furniture to put your own stamp on the overall vibe of the condo. Families usually want their own furniture, so in this case, it's a pro.
Cons
If you are renting out your property, not having furniture could turn prospective renters away.
At Hero Realtor, we have a bunch of Bangkok condos that are available to buy or rent both furnished or unfurnished. You can email us directly by clicking here so we can help you find the perfect Bangkok condo that suits your budget, specs, and expectations, furnished or unfurnished.