When you need to find luxurious yet affordable Bangkok condos in Thonglor, not many can live up to the Quattro by Sansiri development. If you know anything about Sansiri, you already know they are one of Bangkok's most popular condo developers with so many great projects in their portfolio. If you want a tried and tested Bangkok development with a proven track record, you can always trust Sansiri.
Quattro by Sansiri is situated right in the heart of Thonglor, also known as Thong Lo. It's home to some amazing condo developments and is in close proximity to MRT and BTS stations, shopping centers, international schools, and even lots of Western-style restaurants and bars. It's a great place to live if you work in the city or want to be close to some action. And Quattro by Sansiri might well be one of the best condo developments in Thonglor.
More About Sansiri
Construction on this stylish development was completed in December 2011. The project is set over 36 floors and has a massive choice of 446 units. Sansiri is one of the most famous Bangkok condo developers and is known for building other projects in the city such as The Line Phahonyothin, The Base Phetchaburi Thonglor, XT Phayathai, and many more.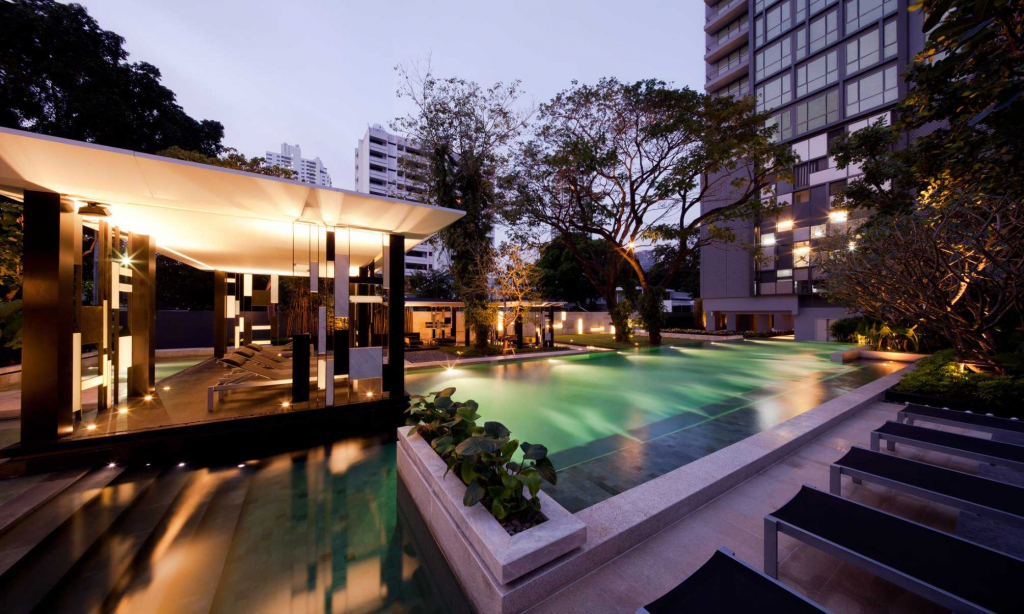 About Quattro By Sansiri
This was actually the first condo project built by Sansiri. It's located close to major BTS stations and offers residents a lifestyle that is similar to 5-star hotels. It has loads of services such as London Cab shuttle buses, a large communal swimming pool, a fitness center, and more.
The condos are designed with luxury and high-end living in mind. They use top-notch materials such as hardwood floors, stylish built-in wardrobe units, and high-quality kitchen equipment and features. The rooms are spacious and airy and do their best to take advantage of natural sunlight.
Quattro By Sansiri – Accommodation you can trust
Project Details
Quattro by Sansiri is a stylish high-rise Bangkok condo development that is popular with affluent locals and ex-pats alike. Here are some of the key features of the project:
Facilities in the project
– Lobby
– Passenger Lift
– 2 Swimming Pools (children's pool and adult pool)
– Gym
– Garden Area
– Wifi
– CCTV + Security System 24 hours
– Parking Area
– Security System in the room with Video Door Phone system
– Access Card
Exclusive Service
-Valet Parking
-Shuttle Car Service with London Cab service
-Butler Service
-Housekeeping Arrangement
-Concierge Service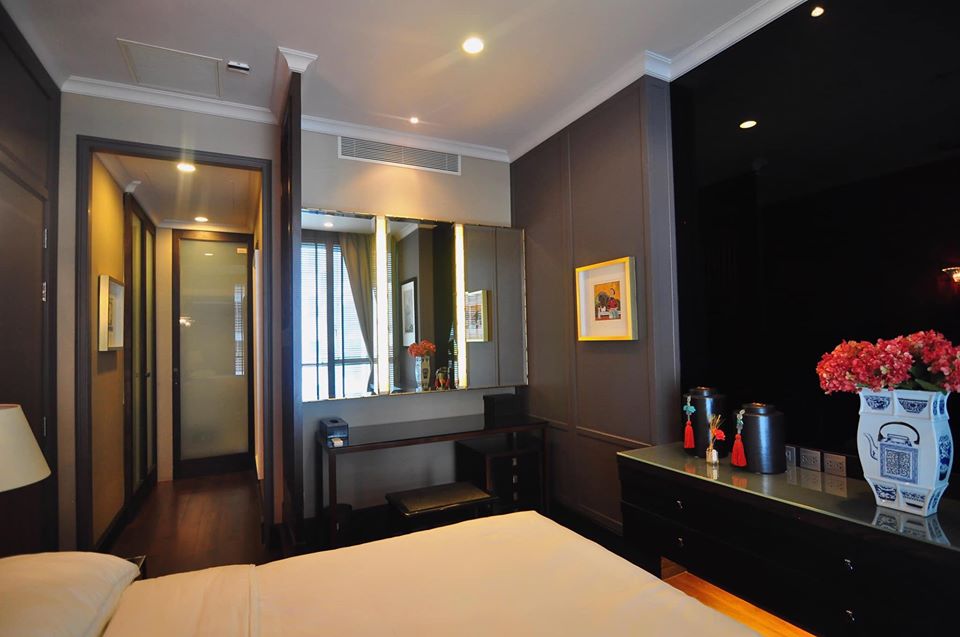 Buying or Renting Quattro By Sansiri Condos
Quattro by Sansiri is one of the most desirable Bangkok condo developments at Thong Lo. It's very modern and is home to a load of spacious and stylish apartments that are available for sale or rent. At Hero Realtor, we have access to the best real estate and rental options at the development, and we can even organize a viewing time so you can visit the condo of your choice. And if you don't like anything you see, we can always point you in the right direction to Bangkok condos that suit your needs and budget more.
If you want to know more about living in Thong Lo, please check out our Thonglor Property Destination Guide by clicking here.
You can also click here to find the best Quattro by Sansiri condos for sale and rent.