The truth is that buying Bangkok condos and townhouses can be a difficult choice, especially if you don't know anything about the Thailand real estate market. You do not want to be making the wrong decision where this amount of money is concerned. You need to know exactly what you are dealing with.
You need to think about the type of budget you have in hand, and the location of your proposed real estate investment, and even need to understand what it takes to maintain and manage a condo or villa in Thailand. Let's take a look at both townhouse and condo options in Bangkok, so you are equipped with the truth and facts in hand.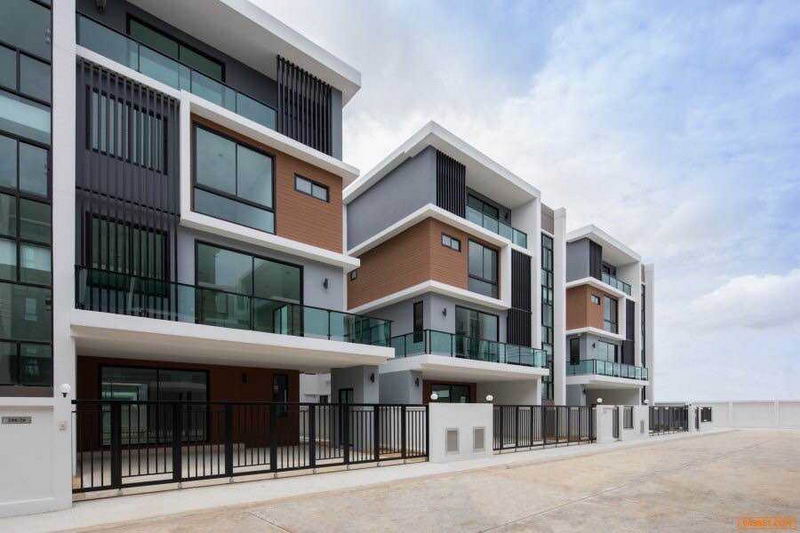 What Are Townhouses?
Townhouses are not villas or normal standalone detached houses. They are a narrow house with multiple levels that is usually part of a block of townhouses all contracted as one row. In England, these might be called terraced houses although that is an old fashion real estate phrase these days. It's the 'ownership' aspect of owning a townhouse in Bangkok that is the important part to remember. People who own townhouses usually own the land that the house sits on, and that also includes the front and back garden areas.
Townhouse owners are financially responsible for taking care of the exterior maintenance and any repairs to said property. But you are only responsible for the exterior of your townhouse, not the others in your block.
But it's also important to remember that foreigners are not allowed to own any land in Thailand, so you need to be careful where this is concerned. For sure, a foreigner in Thailand can rent a townhouse from a Thai national and live in it with no issues, but the process of buying one is much more complicated. For example, the foreigner can co-own the townhouse with their Thai spouse or even buy it through an official business in some cases, but the law regarding this is very tricky and complicated, so be vigilant and do your research.
What are Condos?
The term 'condos' is a shorter version of condominiums, and that is essentially an apartment. Buying condos in Bangkok is a much safer option for a foreigner in Thailand due to more favorable ownership laws. And they are generally much cheaper than buying villas or townhouses, but not always. In this instant, you will not be buying the land, so the laws are much easier to navigate for foreign buyers. They are also good investment opportunities.
The common areas of condo developments are collectively owned by all the condo owners in the complex. There will be some kind of monthly charge that will cover the building's ongoing maintenance and so forth.
In regards to foreign ownership, you can buy a condo if 51% of all the units in the development are owned by Thai nationals. And by this rationale, it's much easier for a foreigner to buy Bangkok condos without having to deal with too many regulatory hassles like you would with a villa or townhouse.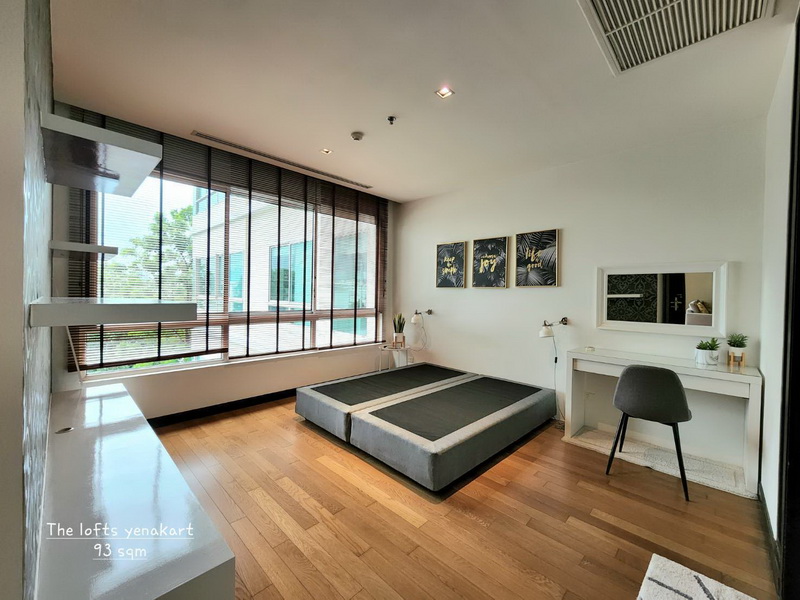 Condos vs Townhouses – Which One Should I Choose?
Now we are getting down to the nitty-gritty of it all. The Bangkok condos vs Bangkok townhouses discussion is a real one that we need to research properly. Which one is better? It depends on what you are looking for, and especially the type of budget you are working with. Let's take a look at the pros and cons of both the get a wider perspective.
Living in a townhouse might be better if you have a family or like a bit more space. Condo space is limited, and so is townhouse space too, but you get more room with a townhouse, and that's a fact. Obviously, though, the amount of space and freedom you get with a townhouse still depends on how large the plots are and even what your neighbors are like.
Living in condos is a lot more convenient in most cases. Condo development also has communal facilities such as swimming pools, gymnasiums, tennis courts, and other onsite facilities. They are also located in central locations close to lots of amenities, especially in Bangkok. They have 23/7 security, and CCTV and are often gated. They are very safe a secure places to live in Bangkok.
What are the differences between condos and townhouses?
Let's look at the key differences between condos and townhouses by comparing the various key factors:
Initial costs
Condos: Condos are not as expensive as houses, so the initial costs are much less
Townhouses: They might be much cheaper than detached houses, but townhouses are very expensive when compared to condos.
Ongoing fees
Condos: There are loads of ongoing monthly fees with condos that are usually about maintaining the entire development.
Townhouses: There are very few, if any, extra ongoing fees when you buy a Bangkok townhouse.
Ownership
Condos: This is the best option for foreigners because you can invest in condos in Bangkok as long as 51% of the units in the development are owned by Thais.
Townhouses: Because foreign nationals in Thailand can't own land here, you can't really own a townhouse per se, but there are ways around that but the process is complicated and needs to be done correctly.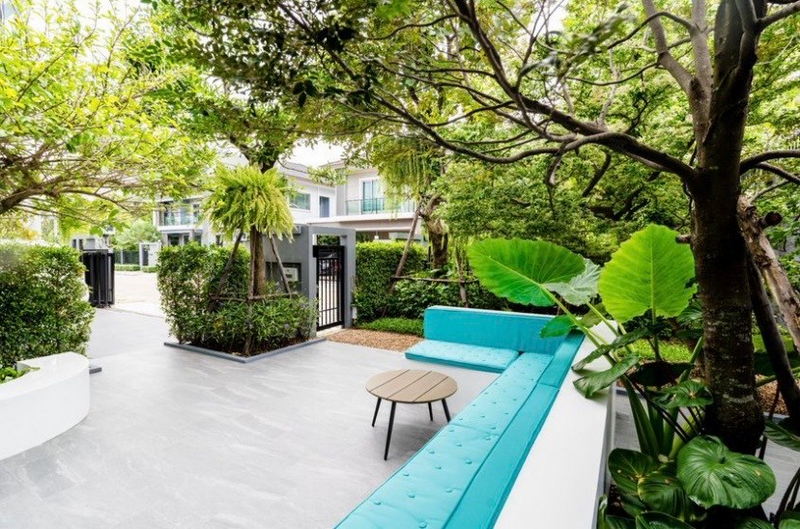 Amenities
Condos: You get loads of amenities and facilities in a condo development that are shared by all the occupants. This could be fitness centers, swimming pools, and even more.
Townhouses: There might be some communal facilities in a townhouse development that are shared by the owners, but this is not typical.
Responsibilities
Condos: Your monthly fees will cover ongoing maintenance.
Townhouses: You will be responsible for the upkeep and maintenance of your property.
Autonomy
Condos: You don't have so much freedom or autonomy in a condo development because there are lots of rules and regulations from the complex that everyone living there must follow.
Townhouses: You get much more freedom and autonomy when you live in a townhouse, but not quite the same as owning a detached house.
Security
Condos: Most condo developments have their own 24.7 security and even CCTV to keep you protected at all times.
Townhouses: You are responsible for your own safety and security when you live in a privately owned townhouse.
Location
Condos: Condominiums complexes are usually situated in very central locations close to bars, restaurants, shopping options, and the BTS Skytrain.
Townhouses: It depends on where your townhouse is situated. Most are out of the main city area and are in more private locations away from nearby amenities and facilities.
Conclusion
All in all, condos are the clear winner, mostly due to their convenience and affordability. Townhouses have much to offer and are seriously worth considering if privacy and freedom are high on your list, otherwise, you cannot go wrong with investing in a condo in Bangkok.
At Hero Realtor, we have some of the best Bangkok condos for rent or sale and Bangkok townhouses for rent too. You can find a handpicked selection of Bangkok condos by clicking here, or alternatively, you can click here to see our best Bangkok townhouses. If you have any questions or are looking for a Bangkok townhouse or condo, you can contact us directly and we can point you in the right direction.