The Millennium Residence Bangkok is home to some of the coolest and chicest luxury Bangkok condos. It's located right in the heart of Asoke in a prime city location that is ideal for ex-pats, or professionals looking to buy and rent in a great location near to the business districts in the city. The development is a major landmark in the city, making it a great place to live.
At Hero Realtor, we have lots of great condos to rent or buy at Millennium Residence Bangkok, and we want to show them to you. We can give you a handpicked selection of the best properties at the development, help you to choose one, and even organize a time for you to view and visit the resort to see your chosen condo. We are a one-stop-shop from finding to buying your perfect Bangkok condo unit.
This stylish Bangkok residential condo development is located near Khlong Toei and was originally built back in December 2009. The development is set over 4 different buildings with more than 600 units, built and constructed by City Development Ltd Singapore.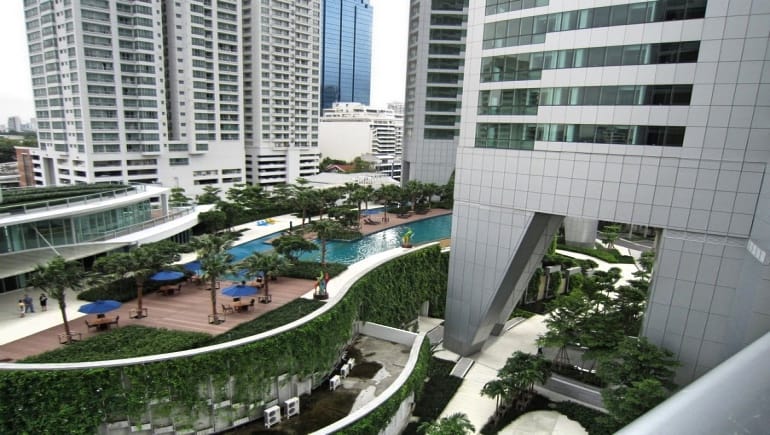 About Millennium Residence
When it comes to popular Bangkok condo developments, not many can match the Millennium Residence project. It's located in a prime residential area and is a landmark in the city. It's one of the biggest Bangkok apartment developments in the Asok area and enjoys an eye-catching design that really does make an impressive first impression.
The layout of the development makes it look like four birds standing. In fact, the project is sometimes referred to as the "Bird Wings" building. Every condo has open and comfortable spaces that offer luxury in the heart of the city.
Project information
The Millennium Residence Sukhumvit Development is a high-rise project that is set over 12 rai of land. There are 4 buildings in total with 51 floors in Tower A, 53 floors in Tower B and C, and 51 floors in Tower B. The 604 units are spread over these 4 buildings. The condos are mainly made up of 1 to 3 bedrooms with a few penthouse options.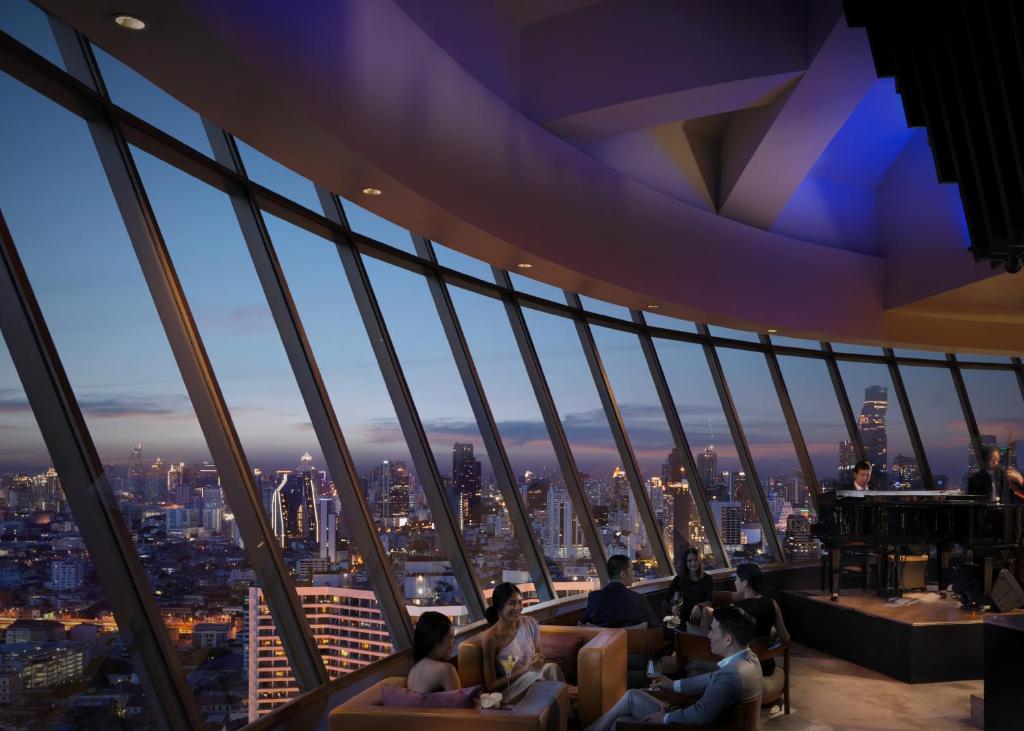 Room types
Here is a great example of the rooms and units on offer. Just remember that all the rooms come fully furnished.
– 1 Bedroom (67 – 68.08 sqm)
– 2 Bedroom (89 – 90.38 sqm)
– 3 Bedroom (127 – 193 sqm)
– Penthouse (376.8 sqm)
– Duplex Penthouse (637 sq.m.)
Facilities
– Lobby
– Swimming pool
– Sauna and Steam rooms
– Tennis court
– Garden
– Playground
– Game room and Library
– Meeting room
– Elevators
– Parking space available hundreds of cars
– CCTV / Access Card
– Shuttle Bus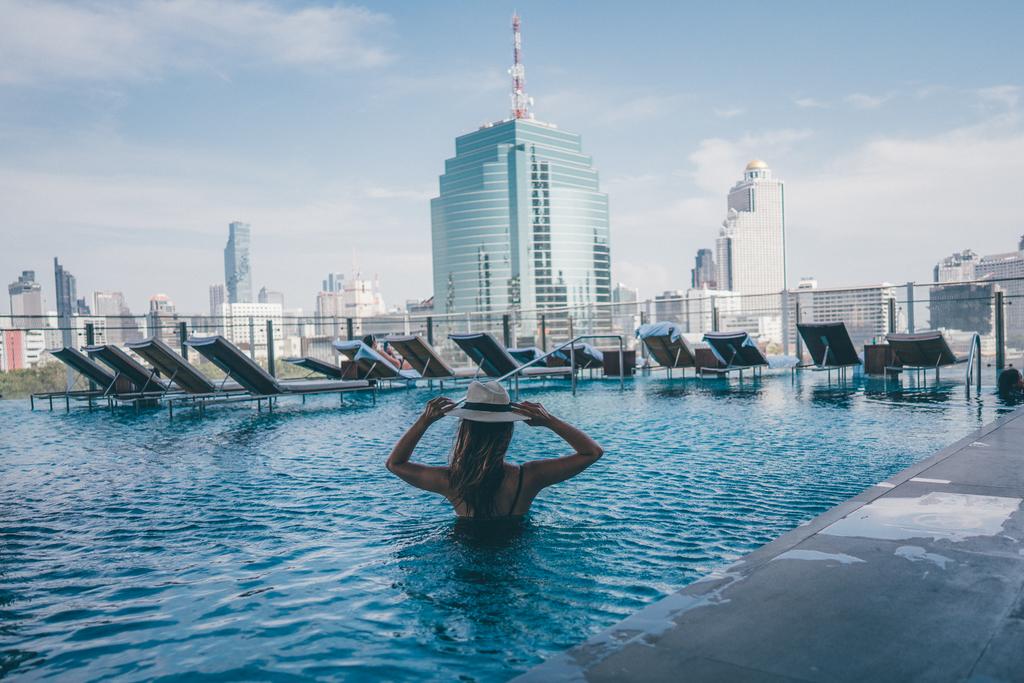 Location Address of the project
Sukhumvit 20 Alley, Khlong Toei, Bangkok
How Can I Buy or Rent Millennium Resort Condos?
If you want to find the best-handpicked selection of handpicked condos to buy and rent at the Millennium Resort in Asoke, we have some great deals for you. You can see the properties by clicking on the two links below. If you see a condo you like, you can email us here, or call us directly and we can discuss it further. We can even organize a time to visit the development so you can see the condo first hand.
At Hero Realtor, we are always on hand to turn your Bangkok real estate drams into something tangible that you can touch and feel. Our staff have their fingers on the pulse of the Bangkok property scene and will direct you towards all the best deals so you always get a bargain. If you don't see anything you like, we can find something that suits your needs, specifications, and most importantly, your budget.