While Thailand is one of the top tourist destinations worldwide, it boasts an excellent property market! Well, there are plenty of compelling reasons to buy property in Thailand. First off, Thailand is a fantastic area to live in; the Land of Smile boasts world-class beaches, profound nature, and exciting cityscapes.
The best part is that you will be able to find your dream home at a reasonable price here. The Southeast Asian country also has a stable and diversified economy with many opportunities to grow in the future. On top of this, house and land prices and rents are generally rising, which gives some fascinating property investment options in the market. Read on to find out the top reasons people buy properties in Thailand!
1. Lower average living costs
Thailand is a top tourist destination for many reasons- pristine beaches, excellent infrastructure, world-famous cuisines, and, most importantly, affordability. Hence, your dream of living in a pool villa by the beach can be fulfilled in Thailand. Moreover, Thailand's property prices are significantly lower than other Asian countries such as Hong Kong, Japan, and Singapore. The living expenses are also relatively lower than the average living costs in other countries. So, you are definitely getting more bang for your buck!
2. Good investment opportunities
Did you know that Bangkok is ranked as the world's 1st most global destination city? The country has positioned itself as one of the premier tourist destinations globally. Thailand's ideal geographic location in the center of Southeast Asia also promotes opportunities with surrounding nations, elevating it to become the second-largest economy in Southeast Asia.
It could be argued that this is the best time to invest in real estate because the covid-19 outbreak has prompted property owners to reduce their prices. Once the economy bounces back up, you'll be sitting pretty with a valuable property asset that continues to appreciate in value. In terms of investment, Thailand has had the interest of both business and property investors globally.
Thailand has also made infrastructure its priority. For instance, the BTS sky train, MRT railway, and other means of public transportation over the entirety of the vast metropolitan city of Bangkok. In addition, the country has the most excellent medical facilities, fast and reliable internet, and facilities.
3. Hassle-free investment with rental management programs
Thailand is a popular choice for those looking to earn a rental income and work on their tan simultaneously. Yes, you can get the best of both worlds in Thailand.
But how does it work? If you're looking to maximize returns and lifestyle benefits, you have two main options. Developer Rental Management Programs are a great hands-off investment, where you are allowed some personal use over the year. Or you can opt for 3rd party management, which handles the nuances of managing the property.
Thailand has always been a favourite destination for retirees from all over the world. It offers magnificent beaches and nature's abundant beauty and an excellent environment due to welcoming locals and convenience in location. In fact, International Living has ranked Thailand 11th in its 2022 Global Retirement Index, based on factors such as cost of living, medical expense, weather, etc.
There is a popular type of visa for retirees known as the retirement visa (Immigrant or Non-Immigrant A Visa) for people over 50, with some requirements and conditions. One of the requirements is to show proof of a bank deposit of THB800,000 that has been in the account for at least two months in the form of a letter.
4. Great Value For Money
In Bangkok, space is currently sold at a premium and being the Capital City, property prices are creeping up to unprecedented levels. In certain prime areas, some developments are achieving stunning prices of 250,000+ THB Per/Sqm. which is a record for Bangkok. The positive market conditions offered are gradually pushing the price of Condos (Especially new project developments) to new heights.
However, it is important to note that considering Bangkok is the economic center of Thailand and a global destination (For business and tourism) property prices are still relatively affordable. Bangkok offers property in attractive neighborhoods at relatively good entry prices with decent 1 Beds still available for between 2.5-5m THB. If compared directly to some of its regional counterparts such as Singapore and Hong Kong, the City still offers good value!
5. Quit Renting and Buy Instead
Many think: "Why should I contribute to someone's wealth when I could be paying off my own?" With various funding programs available in different countries, it is easier than ever to own a home with relatively small money down. And with the perpetual rental market increase, it becomes more reasonable to own than to rent without a fear of mortgage payments increasing.
One of the greatest things about real estate ownership is that property owners build equity, which gives them the financial freedom to access home equity loans. Property owners may borrow against the equity they have built in their own home for all kinds of reasons such as home improvement, paying for a private school, medical treatment, or starting up a new business. As opposite, you will never see again money paid for rent.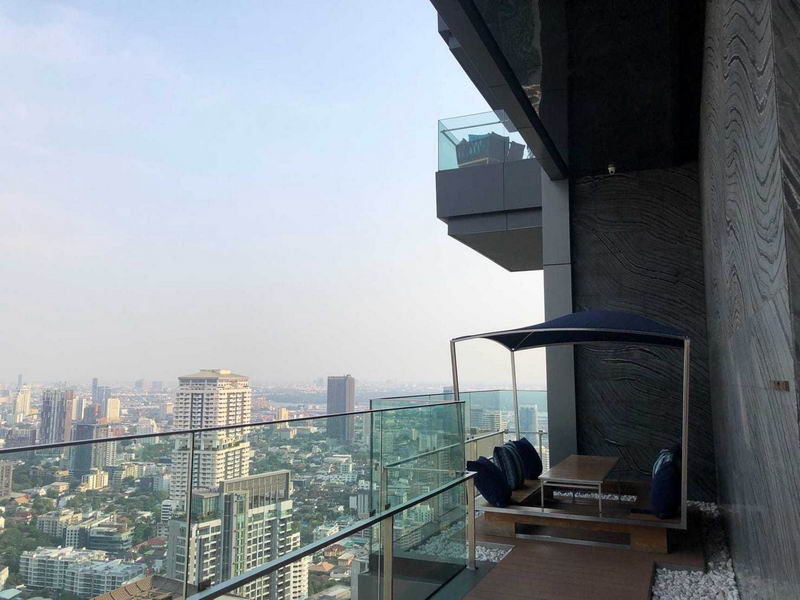 6. Freedom and Security of Owning a Private Property in Bangkok
You are free to do whatsoever in a property you own – to paint the walls in any strange color with graffiti or decorate the ceiling with a mirror or carpet! You are free to apply your unique talents and taste and to express yourself so that you can change the house to satisfy your private and special needs. When renting a condo, your freedom is certainly limited. The only limitation you may have for your own property is keeping in mind that when you are ready to sell it, some potential buyers may prefer a different style.
If you favor privacy, owning your own house permits you to stop worrying about the owners checking up on you. Now you are the owner of the property and you gain independence and privacy with this ownership.
Have you been worried about your apartment or condo being sold out from under you to investors or somebody else? When renting a condo and facing this situation, you could find yourself forced to pay unreasonably higher rental prices. Such increases happen indefinitely so the investors can make greater wealth while you will need to leave and they can turn your building into a high-rise condominium or serviced apartment.
7. Bangkok's Convenient Transportation Options
Bangkok is currently experiencing a spurt of development activity however an interesting development is the Government's massive push to try and expand Bangkok's Mass Transit Lines (BTS Skytrain and MRT) to service more neighborhoods. Facilitating travelling/ commuting across Bangkok by improving public transport will undoubtedly have positive effects on the local property market.
On top of this, some of Bangkok's neighborhoods are experiencing unprecedented levels of gentrification and are welcoming new commercial hubs and residential developments. This is bound to improve the appeal and attractiveness of numerous areas throughout the city; even neighborhoods formerly viewed as rough and unattractive investment locations.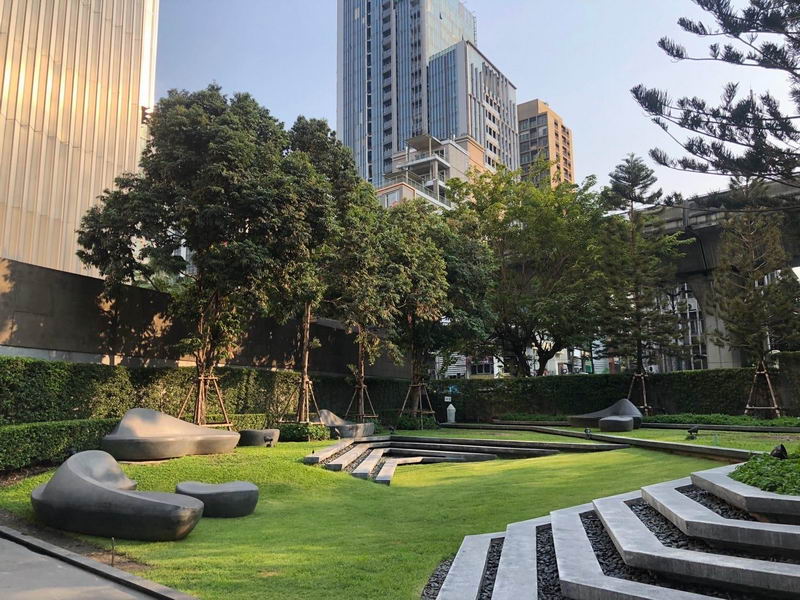 8. Positive Economic Fundamentals
Whole articles can be dedicated to this topic, and in the past few years, Thailand's export-led economy has experienced tough economic conditions. However, the country is resilient and incredibly well-positioned to benefit from growth in the dynamic Southeast Asian region. This is due to a variety of factors notably:
– An advantageous geographical location in the heart of the ASEAN Economic Community.
– A competitive and aggressive homegrown roster of conglomerates.
– Generally well-developed national infrastructure and logistics.
The list goes on…
Sustainable Economic growth will result in the accumulation of more wealth by local residents and this will inevitably result in growth in discretionary spending (I.e. upgrading or investing in Condos)!
9. Amazing Bangkok Lifestyle
Bangkok is a global lifestyle destination as it offers an amazing wealth of things to do, see and experience. The city harbors a desirable residential appeal like no other; from shopping malls, world-class dining, trendy bars, hip clubs, and deep cultural heritage. On top of this, the city is a regional economic hub with plenty of commercial and career opportunities for working professionals. This "work-life" balance is the reason why Bangkok is a popular investment destination for ex-pats and overseas investors!
10. Hero Relator Makes Buying Bangkok Property Easy
If you really want to buy a Bangkok condo or house that suits your needs and budget, at Hero Realtor, we have an amazing choice of Bangkok properties at our fingertips. We can find you the property that ideally suits you. We can give you some great options and also be there to organize a property visit or even help you to find the best Bangkok real estate legal advice.
To see a great handpicked choice of Bangkok properties for sale, please click here. At Hero Realtor, we are always on hand to turn your property dreams into reality. Don't wait or you might miss out on the best Bangkok property deal of a lifetime.